Cyber-liability: What do your clients need? | Insurance Business - Page 2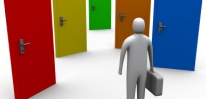 And since brokers have already established some sort of relationship through a commercial policy with these clients, presenting them with an incremental increase for privacy breach coverage is often a palatable solution to the growing problem of privacy breach concerns.
Adding on a privacy breach endorsement for your small- and mid-sized business clients is also good for retention — it offers significant peace of mind at a very reasonable price. An endorsement product is customized for the risks that a carrier's current book of business faces for a privacy breach. Therefore, the cost and coverage will be much more targeted to the small to mid-sized business than a standalone policy would be.
Standalone policies are typically much more complex. For larger clients, having a more comprehensive privacy breach coverage that includes higher first-party coverage, with access to third-party coverage, is often the better way to go. These types of policies are much more expensive than endorsed products, but remember that they also typically cover more than a typical endorsement product.
Based on the significantly increased cost of a standalone policy, brokers could encounter more difficulty explaining to clients why a standalone product is the right solution for them. It's often the difference between spending several thousand dollars each year for a standalone policy and maybe only a hundred dollars for an endorsement product. The goal of standalone coverage is to create a more complete product, one that meets the needs of many mid- to large-sized organizations.
What are the current market trends?
Endorsement policies are very popular, but standalone products are picking up speed for several reasons.
First, the legal environment is evolving, and more lawsuits have been brought for cyber-liability and privacy breach.
Second, Parliament is currently considering Bill C-12, which would make privacy breach notification requirements mandatory. As a result of these and other factors, an increasing number of companies will realize that some kind of privacy breach coverage will be needed, whether it is bought through an endorsement or standalone policy.
A single privacy breach notification can either put a company out of business or pose as a significant and unexpected setback. Helping insureds navigate the available solutions will put them in a good position as this risk and its requirements evolve.