'Lone wolf' terrorist attacks press companies to evaluate risk | Insurance Business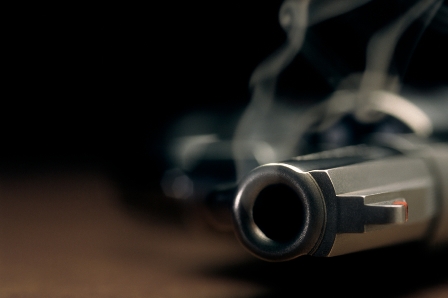 Acts of terrorism and political violence will always remain unpredictable. The formation of Islamic State in recent years, and predecessors such as Al Qaeda, have conjoined much more recently with a heightened threat posed by individual "Lone Wolf" style attacks, such as this week's mass shooting in California. But in the face of a threat for which the overriding issue is ever-changing global political dynamics, experts warn that companies need to make sure that this risk is clearly identified and evaluated.
Luke Bennett, a consultant with Willis Global Terrorism Practice, said that one key element of political risk insurance financial institutions need to be aware of is terrorism and political violence cover.
Brokers selling terrorism and political violence insurance can offer cover against physical loss and damage, as well as business interruption costs, as a result of a terrorist act or acts of political violence.
Bennett said that although specialist terrorism insurance has always existed, it was events such as September 11, 2001, that changed the landscape on a more global scale. With a total property damage loss of $22.7bn, of which $19bn was insured, major insurers stopped providing terrorism insurance within property policies.
In the UK, more and more Lloyd's syndicates started providing terrorism insurance as a standalone product and today Bennett said there are approximately 40 insurers in London providing maximum capacity of $3bn any one risk.
The Willis consultant explains in a blog post that terrorism and wider political violence policies are designed to pick up the gaps left behind by exclusions in property policies, defining terrorism as:
"An act, including the use of force or violence, of any person or group(s) of persons, whether acting alone or on behalf of or in connection with any organization(s), committed for political, religious or ideological purposes including the intention to influence, overthrow or sustain any government and/or to put the public in fear for such purposes"
With political violence including riot, strike, civil commotion, revolution, war, civil war, rebellion, insurrection, sabotage, coup d'état and malicious damage, and consequential looting; making up a suite of perils from which the insured may select from.
But there is also a list that standard-form terrorism polices do not insure against, including: loss or damage arising from nuclear, chemical, biological or radiological (NCBR) attacks; loss or damage caused by confiscation, nationalization, or any result of any order of public or government authority which deprives the insured of the use or value of its property; loss or damage by electronic means: cyber / computer hacking; business interruption as a result of a threat or hoax.
Bennett said that determining whether an event is caused a terrorist cell is somewhat reliant on terrorists actually laying claim to an attack and can be quite subjective, and in more extreme cases can be rejected by local governments refusing to acknowledge the presence of terrorists in their country. He added that equally, the fluidity of a situation can be contentious as with the Arab Spring and uprising against President Mubarak in Egypt, which progressed rapidly from small-scale peaceful protests into a full-blown revolution.
The WIllis consultant said that while standard policies are adding more and more exemptions due to the changing attack vectors used by terrorists, Lloyd's insurers are working to develop products to fill this gap, especially in the areas of cyber, and threats and hoaxes.
"The market will continue to evolve, and bespoke offerings are able to be crafted as never before," he said, as "cyber terrorism in particular is at the forefront of many minds."