Morning Briefing: Healthcare report shows reduction in uninsured stalled | Insurance Business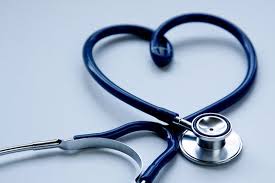 Healthcare report shows reduction in uninsured stalled
The drive to reduce the number of Americans without health insurance has slowed according to a new study. The Gallup-Healthways Wellbeing Index reveals that the share of adults without health insurance was 11.9 per cent in the last quarter of 2015, the same as at the start of the year, and shows that the initial reduction of 2014 has levelled. The report concludes that: "This validates concerns that similarly large reductions may not be possible in the future because the remaining uninsured are harder to reach or less inclined to become insured." The analysis does however expect there to be some reduction in the uninsured rate during the first three months of 2016.
Risk jobs growing as businesses face cyber
The rise in the fear of cyber-attacks and in actual incidents is prompting businesses to bolster expertise among the workforce. A report from niche global head-hunter BeecherMadden predicts that risk jobs will see growth in 2016 as cyber, digitalization and innovation top the list of CEO's concerns. For those in the risk industry it is leading to a rise in salaries with the report revealing that those with as little as 5 years' experience in the space could command high salaries which are unrivalled by other professions. However, the report warns against job-hopping as the poll found that companies are looking for longevity before hiking wages.
Primerica Canada chief hails record-breaking year
Primerica Inc. has had a "record-shattering" 2015 in Canada according to CEO Glenn Williams. "Life insurance face amount in force exceeded $100 billion, and client asset values surpassed $10.5 billion, both as of December 31, 2015. Most importantly, we paid more than $102 million in claims to our Canadian policy beneficiaries during 2015." Williams said. He will speak live to an audience in Toronto Saturday with simultaneous meetings across Canada relaying the speech via video link.
At year's end, Primerica Canada's life-licensed sales force exceeded 10,000 representatives, solidifying its position as Canada's largest life insurance sales force. The company also has the country's largest independent mutual fund sales force. Because of the outstanding service these representatives provided to Canadian families, our sales force compensation during 2015 was a record $124 million, up 15 per cent year-over-year.