Aon: Canada's failing employee engagement is a "wake-up call" | Insurance Business Canada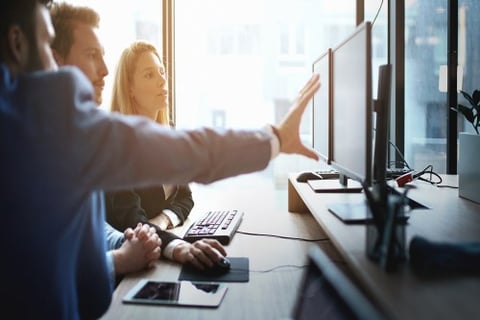 A new survey by professional services firm and brokerage giant Aon found that employee engagement has declined in Canada against a global trend toward higher levels.
In 2016, employee engagement improved globally, to 65% from 63%. Canada, however, saw a decrease to 69% from 70%. Despite this, Canada engagement remains four percentage points higher than the global average, and five percentage points higher than the US average.
Aon believes workplace disruption – caused by new technologies and business methods – is adversely affecting Canadian employee engagement.
"The good news is that overall engagement in Canada is still high relative to the rest of the world, but these findings are a wake-up call for Canadian employers," commented Aon Canada Talent, Rewards and Performance partner Todd Mathers.
"Organizations are investing in new technologies and processes to drive the efficiencies they need to remain competitive, and that is changing the nature of work for many employees," Mathers explained. "Employee perception scores in enabling infrastructure, collaboration and work tasks all declined, suggesting employees are struggling to understand and make the changes needed to work effectively in an evolving environment. The uncertainty is contributing to job stress, longer hours, and a corresponding drag on employee perceptions of work/life balance."
Mathers recommended that as employers invest in IT and operations, they should also ensure that employees are effectively trained and supported through the transition. Employers should also help employees understand what they need to accomplish in order to be effective, and explain the rationale behind the process.
Related stories: