APOLLO Exchange forms partnership with Navacord | Insurance Business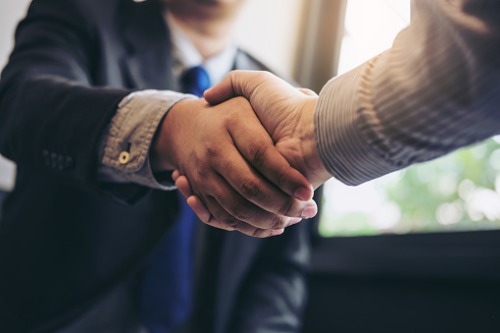 APOLLO has entered into a partnership with insurance and risk management solutions provider Navacord to offer products and technology to the latter's more than 900 insurance professionals across Canada.
Both companies signed a multi-year agreement earlier this year, a release noted. Through the partnership, Navacord will utilize the APOLLO Exchange technology platform, which allows brokers to transact insurance online. The agreement also means Navacord's staff can spend less time on paperwork and more time on building client relationships.
"Navacord is broker-focused, forward thinking, with a strong entrepreneurial mindset," said APOLLO Exchange CEO Jeff McCann.
"This partnership with APOLLO is another exciting step in our commitment to providing industry leading products and technology solutions as we continue our growth strategy," commented Navacord president and CEO Shawn DeSantis, who also stated that the APOLLO Exchange will enhance Navacord's ability to provide personalized insurance to clients.
Read more: Apollo Exchange now hosts 50 brokerages across Canada
Last September, APOLLO reported that 50 brokerages had been powered by the online exchange platform since its launch in April. The exchange allows brokers to quote and bind insurance online, as well as sell directly to customers through a white-labeled e-commerce solution.