Applied Systems and Indio Technologies lift lid on deal | Insurance Business Canada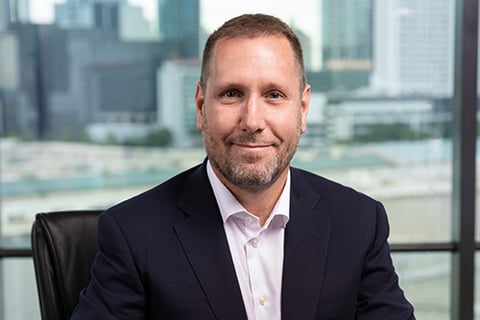 Applied Systems, the world's largest provider of insurance agency and brokerage management systems (AMS/BMS), has entered into a definitive agreement to acquire Indio Technologies, a US-based technology solution for the insurance application and renewal process.
The acquisition will help Applied achieve its goal of digitizing the end-to-end commercial lines submissions process across agencies, brokers, insurers and insureds. By integrating Indio's solution with Applied Epic, the insurance software firm hopes to provide customers with a collaborative and automated data capture experience, while increasing the velocity of the insurance application and renewal lifecycle, lowering costs and reducing the risk of errors and omissions.
"We could not be more excited about this partnership. It's all about strengthening the agency and brokerage channel," said Taylor Rhodes (pictured), CEO at Applied Systems. "As a leading AMS provider, we've heard a lot of feedback from the market that the commercial lines segment is […] a very broken, manual, tedious and costly process today. We hear that regularly, both from the carrier side as well as from the agency side.
"We also hear that as personal lines commoditizes further, the commercial lines segment is growing in importance, so this is where our customers are focused on being able to sell more intelligently, grow more profitably, and create better customer experiences through digital interactions with intuitive, simple-to-use tools."
Indio was founded in 2016 by Mike Furlong, Adam Bratt and Matt Watson. Together, they set out to help agents and brokers streamline their workflow when collecting information from the insured during the new business and renewal data gathering process. The firm provides a workflow management platform that delivers a suite of web-based solutions for insurance agencies, helping to improve their client experience and become more efficient.
The popular platform is a child of experience. Prior to co-founding Indio, Mike Furlong ran a software start-up in San Francisco. Earlier this year, he told Insurance Business about the "nightmare process" of filling out commercial insurance paperwork and entering data again, and again, and again.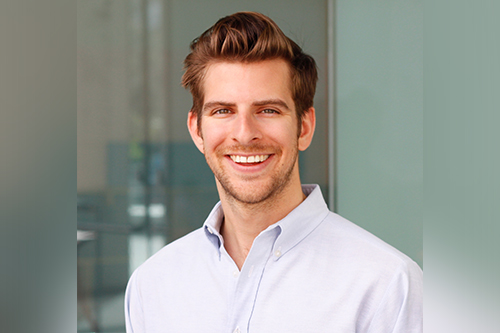 "Every year I had to apply for business insurance, and I had to fill in various paper applications with my broker," he said. "I understood it the first year, but it was painful having to fill out the same insurance forms from blank each year because the carriers required new applications. I thought there must be a better way to get this done.
"I believe insurance agents and brokers give a ton of advice that you can't get elsewhere. They're instrumental from an advice standpoint, but many brokers lag significantly when it comes to technology enablement. We've built Indio as a streamlined software platform to assist agents and brokers, improve efficiency, and create a better insurance experience all-round."
Indio now has over 360 insurance agency and brokerage clients, many of whom also use Applied Epic as their AMS or BMS. "That's why it made sense for us from a strategic perspective to partner up," explained Furlong.
In addition to a tight integration between Indio's solution and Applied Epic, IVANS (a division of Applied) will also leverage Indio to expand its data exchange capabilities to connect agencies and brokers to insurers, and to automate information exchange throughout the submission process for commercial lines business.
"Right now during the application process, carriers basically receive a whole bunch of PDFs, or Excel documents, or Word documents filled with all this data in an unstructured manner, and then they have somebody read and extract that data, and then re-key it into their internal systems to produce a rate, a proposal, and so on," said Furlong. "There's a lot of manual leg work and data re-entry going on, which causes the carriers not only inefficiency, but it also leads to more errors and omissions on the carrier side.
"The carriers want to extract data from Indio directly through an API in a digital manner. [That will] improve the workflow and the communication between the carriers and the brokers. That's a major initiative for us in 2020, and with IVANS being a leading provider of carrier connectivity in this space, we're going to be able to immediately leverage that to propel this process of data transmission to the carrier. This completes the three-party aspect of our system, which is taking data from the insured through the broker and directly to the carrier – and there's really no better partner for us than Applied to be able to do that."
The acquisition looks set to close officially in January, at which point Applied will release more details regarding integration, product pricing and so on. Current Indio customers that are not using Applied Epic will still be able to use Indio following the deal.
"This will be a very valuable product to our customers," Rhodes added. "It's an additional way for us to drive ROI and increased revenue. One reason why Indio is doing so well is because their platform has an understandable and quantifiable benefit. They've got down to the point where they can really understand how much time, effort and cost it takes out on a per-person basis within an agency. We think that this will create additional value and therefore we believe our customers will be willing to pay additional pricing for Indio because it will help them do things in a more profitable manner."