Auto insurance market in Newfoundland and Labrador isn't profitable - report | Insurance Business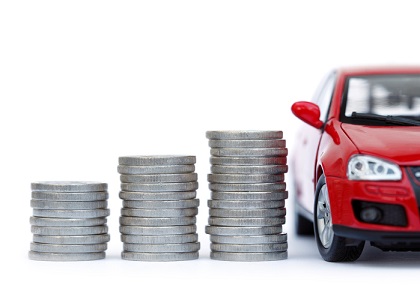 Newfoundland and Labrador's private passenger auto insurance market isn't profitable for insurers and hasn't been since 2011, according to a new Oliver Wyman review of profits and rates in the province.
The report found that "on average, the premiums charged over years 2007 to 2011, in aggregate, were more than adequate to provide for claim costs, expenses, and the Board [of Commissioners of Public Utilities'] guideline profit provision." But from 2012 to 2016, the premiums charged didn't cover costs, even though Newfoundland and Labrador's drivers pay the highest premium rates out of all the Atlantic provinces at $1,090 a year.
"In the meantime, when you look at insurance claims, in Newfoundland and Labrador, they shot up a full 67% over the same period of time," said Gordon Murray, VP broker distribution, Atlantic, for Aviva Canada, adding that by the end of 2016, premiums were 16.2%, or $179, below what they should have been. "It's pretty clear that premiums or rates aren't keeping up with the cost of claims."
A solution is in the works: high numbers of claims and uninsured drivers, and stifled competition have led to an auto insurance review in the province, though the problems in the market started well over a decade ago.
"Bodily injury claims are higher than they are in other provinces, and there's been an escalation in physical damage claims as well," explained Murray. "The Maritime provinces introduced a cap at varying times beginning in 2004 and have revisited the cap in each of the three provinces since that period of time. Newfoundland and Labrador put in the $2,500 deductible back in 2004 and never made any other changes. There have been no substantial reforms to the product in that province and there's no work being done to control costs. Without any kind of really meaningful actions, premiums will just continue to rise."
Many insurers' bottom lines, included Aviva Canada's, have been affected. The Oliver Wyman review looks at insurers broadly and finds that industry profitability, as measured by percent of premium before taxes, fell from 8% in 2007 to -6% in 2016. Murray told Insurance Business, "Aviva's trending would be very similar to that."
Fixing the system is a work in progress. In recent years, Aviva Canada met with officials at various levels of government to try to bring the case for change forward, and let them know how difficult the situation actually is for insurers in the province.
According to Murray, the solution will need to be a multi-faceted one that will involve a cap on minor injuries, a move away from referrals and blank work orders for auto shops, and provisions forcing insurers to report fraud, among other changes.
"I don't think there's any one lever that you can pull and say the problem is solved. Number one, we have the most concentrated auto market in Canada with the top three insurers [holding] over 75% of the market share," said Murray. "We need to be able to help government make insurance more affordable – that's not just about increasing rates. I think the real focus needs to be on reform and bringing down costs."
Ganging up on Newfoundland and Labrador isn't fair since issues of fraud and sky-high claims are present across the country, but the regulations in that province are due for an overhaul, said Murray.
"At the moment, the way the system is set, we're trying to control price without addressing the cost of the product itself," he explained. "It's a little like trying to keep the genie in the bottle, and we think we need to back it up, look at the processes that are involved and look at the way the regulations work as a whole."
Related stories: