Automation is what brokers are after – Applied Systems | Insurance Business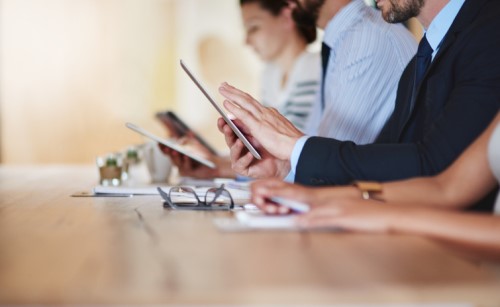 Automation is a driving force behind insurance industry evolution – but one that is often viewed as a threat to the broker model. However, it opens up ways for brokers to offer high-value services in a timely manner with more efficiency and accuracy one expert argues.
The benefits of automation are tenfold, according to Michael Howe, senior vice president, product management at Applied Systems.
"Automation is what the broker and the agent are after. They want to be able to conduct business more efficiently and get more accomplished with the same workforce and resources. They want to free people up from time-consuming daily tasks so that they can dedicate their time and attention to higher-value activities," Howe told Insurance Business.
"We are doing a lot of work with Applied Epic [broker management system] to drive automation and help agencies and brokers become more efficient. We're introducing capabilities that allow brokers to carry out their work much faster and with much greater efficiency."
Applied Epic recently became the world's most widely-used cloud-based agency and brokerage management system – an "outstanding" feat in it's short lifespan of less than 10 years, said Howe. The insurance software developer is always looking to build on Epic's success by introducing new capabilities and automating business operations.
One enhancement the company has introduced is Integrated Policy Checking powered by Exari. This enables agents and brokers to automate and quickly analyze one policy or contract against other documents to easily spot similarities and differences.
"Policy checking is a very common task at a brokerage. It can take up to an hour-per-document for someone to manually review policies, looking for differences and changes," said Howe. "By automating that process, we can reduce the time taken to carry out policy checks from an hour to minutes. Brokers will be able to accomplish the same task in minutes and with a much greater degree of accuracy.
"At the end of the day, humans make mistakes. Automating the policy checking procedure not only increases efficiency and accuracy, but it also reduces E&O exposure – there are all kinds of benefits."
Applied Systems has also introduced a capability called Epic Quote, which will help with personal lines rating. The built-in personal lines quoting experience allows brokers to generate quotes quickly and integrate data all on one system.
"The exiting [rating] process is a slow and painful process for many people, because they're often working with multiple products from different vendors. The workflow is disjointed and there's duplicate information," Howe commented.
"By integrating the quoting process into Epic, we help brokers to get rates much faster and have greater faith in the data they're working with because they've got no integration challenges. This also means they can be more responsive to the customer, who's often sitting on the phone waiting for an answer."
Related stories:
Applied Systems rolls out latest version of rating service
How will brokers survive the arrival of robots?