Aviva discusses rideshare insurance | Insurance Business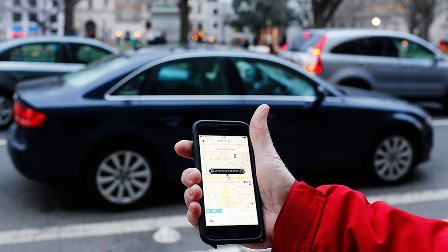 One of the biggest criticisms of Uber and ridesharing services, is that insurance products catering to the sector are sorely lacking. But Aviva Canada saw a gap in the market and sought to fill it with a product that launched in Ontario in February.
Speaking to CP24, Live at Noon, Aviva Canada spokesman, Glenn Cooper, warned that with the growing popularity of ride-sharing services, people are driving without the proper protection for themselves and their passengers.
"Once you accept a paying passenger you become a commercial entity," he said. "But we recognize there's a difference between someone driving part time and a regular taxi. This isn't about Uber versus the taxi, we're simply filling a gap in the market with coverage that is needed."
Cooper said that because Uber is new to the market, there is a lot of oversight in terms of regulation. But Aviva's product "is quite a simple solution, because it's a simple add on to an already existing Aviva policy."
Cooper said that other provinces will adopt the same stance as Ontario and said he had already heard that other governments are discussing introduction of similar legislation.
Watch the full video here: