Aviva's insurtech push moving at full speed for start-ups' products | Insurance Business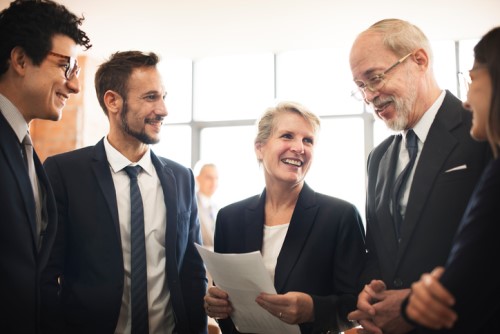 What does a real estate development start-up harnessing the power of mapping and analytics, and a software company using ultrasonic sound wave technology to reach consumers have in common? Both are participating in Aviva Canada's InsurTech Growth Program, of course.
Insurance Business spoke to some of the start-ups chosen for the program already, and caught up with the leaders of MapYourProperty and Soundpays to find out what piqued their interest in the program and how an insurance company can help them meet their goals.
Imagine you're watching a football game and technology installed on your phone or placed in your wallet picks up sound waves that help it figure out what you're doing, before sending you a coupon for the stadium's concession stands – that's one example of the many uses of Soundpays. Anyone who is viewing audible content can get supplemental information, such as a request for payment card information to purchase the advertised product or to sign-up for a newsletter.
Steve Doswell, CEO of Soundpays, didn't originally think the insurance sector would be a great fit for the start-up because most people don't buy insurance on the spot, but rather have to get a quote after submitting certain pieces of information. Yet it turns out insurers can get a lot of value from the technology.
"What it does provide is the option to, if you're watching an advertisement of a happy family or a family in an accident, then it may prompt you to open up the app and find out, do you have proper coverage for accidents or home or life?" explained Doswell. "It's a way for the insurance companies to engage, even though they're not going to sell insurance directly, to find out what portion of the audience is looking for better insurance or new insurance quotes."
This was the company's first foray into insurance – an appropriate market for Soundpays because the sector is a big advertiser in North America. Aviva's program has helped the start-up make progress in this unexplored territory.
"Because we haven't done much with the insurance sector, it's a really good way for us to learn how it works, what motivates the insurance industry, what are their objectives and aspirations from their marketing and sponsorship activities, and just understanding where they're trying to go with their company," said Doswell. "It gives us a chance to say, 'OK if you're wanting to do this and this, can our technology help you?'"
MapYourProperty, on the other hand, has worked with a brokerage already. The start-up offers an intelligent program that aggregates real estate information and tracks the different public requirements, like building permits, architectural drawings, and remediation sites, to identify any risks for property and commercial insurers.
For auto insurance, it's easy to look up whether a driver has previous speeding violations and for medical insurance, an insurer can get access to an applicant's medical history to assess the risk. "But for property or commercial insurance, they don't have anything like it," said Devin Tu, the company's founder and CEO.
Though the insurance industry is still 'old school', according to Tu, the program is a good sign that things are changing. He's already met with the Aviva team many times, including the mid-market commercial group.
"I'm really excited to work with a large established company that is willing to spend the resources, money and time, to embrace a technology like us. A lot of big institutions, they're slow, they're overly cautious and there's a lot of red tape," he said. "The insurtech program really accelerates that."
Related stories:
Toronto-based gig employment app raises insurance concerns
Aviva names winner of women-exclusive scholarship fund