Breaking down 'functional silos' for incumbent insurers | Insurance Business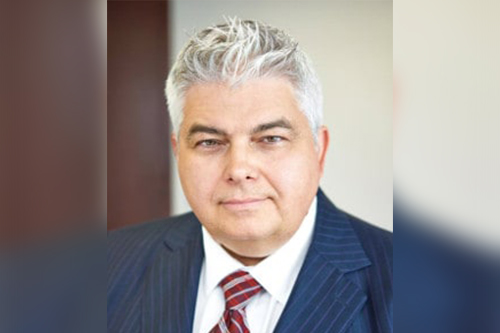 Digital transformation is one of the hottest topics in the insurance industry today. It's a strategic priority that has only become more pressing for the industry in recent months as the COVID-19 pandemic has triggered a huge surge in digital business.
Despite the coronavirus still raging across Canada – multiple provinces have taken a step back in their phased re-opening plans, and some have even reintroduced local lockdowns – many insurers are now looking to the future and thinking about what digital transformation really means for their businesses.
"We're already talking to organizations where they're re-prioritizing their budgets towards becoming more digital," said Kevin Deveau (pictured), vice president & managing director of FICO Canada, and head of NORAM Insurance. "The real challenge for [incumbent] insurance companies is that they have a lot of legacy applications and data stores.
"They typically work in siloes, and their technology platforms consist of many different components. Whether it's the underwriting software, the agency software, the claims, billing, policy administration, and so on – all of these [capabilities] sit in different legacy systems, which are hard systems to get to [and transform]."
Read next: Gore Mutual - "We needed to completely transform our organization"
That's where FICO hopes to step in with its FICO Decision Management Platform (DMP) – a platform for cloud-based, digital decisioning solutions, which allows insurers to deploy data and model-driven decisions across departments, functions, and customer lifecycle stages. The firm describes it as a "unifying platform that breaks down functional silos".
"With our AI-driven DMP, insurers don't have to rip or replace [legacy systems and data stores]," Deveau told Insurance Business. "Rather, they can consolidate the strong assets they already have – whether that's data, processes, rules and analytics – and they can bring those to a common platform that they can leverage across many different touch points with the customer."
Insurer interest in this type of centralized decisioning technology has only grown in recent months, according to Deveau. Machine learning and artificial intelligence tools have been buzzing in the marketplace for a number of years, but for some companies that's all they were - a buzz, and not realistic business opportunities. Now, with the COVID-19 pandemic forcing insurers to "go digital," many more companies are starting to realize the use-cases for this type of technology.
Read more: COVID-19 pandemic "acts as a catalyst for insurers and brokers to do things differently"
"The interest has ramped up more so than we saw pre-pandemic," Deveau commented. "We're getting a lot of questions around how insurers can implement AI. Their analytics departments want to get more sophisticated and they want to be able to build analytics capabilities and get them into production in a matter of weeks – not in months and years, which is what it takes them today based on their current capabilities. With our DMP platform, they can build their models, test them, simulate them and get them into the decisioning stream in a matter of days.
"I'm really excited about what we're seeing in the marketplace. At FICO, we've taken a few years to really invest in this decisioning platform, and now it's really coming into its own. We're excited about the future, and hopefully, once this pandemic ends, we're excited about the digital transformation journeys that insurers in North America will continue to pursue."