Brokers – there's an age-old problem with claims, and here's how to fix it | Insurance Business Canada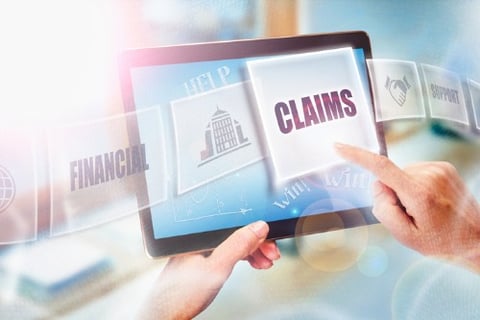 Helping insurance policyholders quickly and efficiently at the outset of a claim is paramount. It is what customers expect in this "real-time" instant service world, where we can skip the line and order our coffee on a mobile app, and we can get our Amazon packages delivered the next day. Unlike the retail industry, one nuance that insurers have to deal with at claim time is the fact that, for most policyholders, it will be their first ever claim. They have no prior experience, so they're basing their expectations on the experience and services they get from other industries, which are increasingly digital, mobile-first and real-time.
Recognizing this, Wawanesa Mutual Insurance Company of Canada embarked on a claims innovation journey a few years ago, with the end goal of improving the policyholder experience by incorporating a balanced approach of tech innovation and automation, while always displaying empathy and offering the human touch. Erin Fischer, chief claims officer at Wawanesa Mutual Insurance Company, recently spoke at the IBAO 2020 convention, where she shared how the firm has worked with its broker partners to fix an age-old problem in the claims process and deliver an improved policyholder experience.
Read next: Wawanesa completes digital transformation, brings entire product suite online
"In many cases, a customer will call the broker when they first have a claim. What used to happen is that the broker would have this fantastic conversation with the customer, and then they would send us the information later, by either calling us, sending us information through the web, or sending us an email with some details," said Fischer. "But the information was often incomplete, so when we would call the policyholder back to further the claim, they would sometimes be frustrated from having to tell their story twice. So, we worked with our broker community to develop three ways to fix this problem.
"First, we're now offering a broker three-way call experience. We know brokers play a key role in the claims experience for customers, particularly at the outset of the claim. Now, the broker, the claims advisor and the policyholder [can all get] on a call together to take the statement, set up the necessary services, book all of the next steps, all without the policyholder having to tell their story twice. We have had some amazing feedback on this, and we're so excited to continue to roll this out right across the country to all of our broker partners."
The property & casualty insurer has also partnered with CSIO to set up an API for brokers that will enable them to transmit information from their broker management systems directly to Wawanesa. This allows Wawanesa to automatically assign an adjuster right at the outset of the claim, Fischer explained, meaning they can get all the necessary information at the outset and can keep the claim moving forward quickly. The insurer is in the middle of implementing and rolling out that auto-assign process, which Fischer said will give claimants "confidence that they have somebody ready to support them through the claim journey."
Read more: Wawanesa obtains CSIO certification for commercial lines eDocs
"We're also updating all of our web forms to streamline and improve the online claims process, ensuring we get the right information at the right time, within a minute of [the claim] submission to keep all claims moving forward. We really believe that this is the leading edge in the industry, finding better ways to serve our customers in the channel of their choice," Fischer added. "And we're really excited to again partner with CSIO to enable claims eDocs functionality. This ensures that brokers have access to critical things like opening and closing notices, and other key information that they end up calling our adjusters for. We value brokers' time and we want to help streamline that work."
The goal with all of Wawanesa's claim innovations is to give brokers the tools they need in order to feel "confident, knowledgeable and informed" about the claims process so that they can help to provide the best possible experience for the end-customer, Fischer explained. She added: "We're all in on brokers. Everything that we do keeps the broker in mind and makes sure brokers are part of the process."