Canada is the 'global leader' but there's still work to do | Insurance Business Canada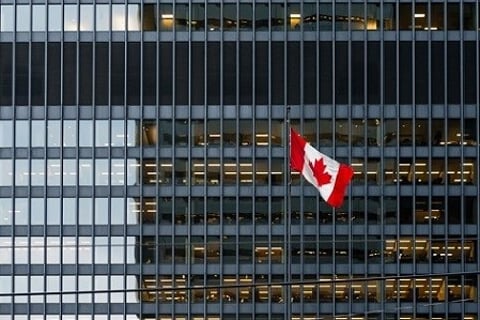 Artificial intelligence (AI) is not one technology or capability. It's a collection of tools and technologies that can be applied to different problems across nearly all industries, including insurance.
Canada is well-known for spearheading AI academic research, but less renowned
for advances in insurance-based AI
. Insurance Business caught up with Accenture's AI lead for Canada, Jodie Wallis, to find out why.
"I believe Canada is the global leader in AI academic research," said Wallis. "The institutions we have here in Toronto, in Montreal and in Edmonton are world class and they are recognised for excellence by academic circles around the world.
"However, Canada is slightly behind in progress when it comes to actually taking the academic leadership position we have, and
turning it into an economic value creation
leadership position. That's where I think countries like Germany, Japan, and, to some extent the US, are doing a better job."
In Germany, there's an insurtech start-up called Clark, which has an "
insurance robo-
advisor" that works via iOS and Android apps to let consumers manage and purchase various insurance products. It uses AI to analyze a customer's current insurance situation and then it will automatically propose opportunities to improve the policies or the premiums.
This sort of AI technology cuts through predictive data gathering and early analysis, allowing humans to make the final judgement. It enables human employees like insurance brokers to spend less time finding and deciphering data, and more time providing the best advice and support to the customer, according to Wallis.
"Japan and Germany are two countries to watch. They've both made some really interesting in-
market advances in insurance AI
. I think Canada is probably on pace with the US," she told Insurance Business. "We're seeing a lot of very promising proof-of-concept and pilots coming out of the Canadian insurers, but we're still a little behind some countries, which in Canada probably speaks a little bit to our conservatism.
"We spend a lot of time proving the technology out, making sure it works, ensuring we're not having any unintended consequences of using this AI. We're also spending time making sure the right insurance policies are in place, and that there's a consumer appetite to accept AI-based services from insurers and so on."
Related stories:
Insurance products born from 'fascinating melding' of IoT and AI have bright future
Broker's AI chatbot leads to industry accolade