Canadian insurtechs compete for top spot in global innovation competition | Insurance Business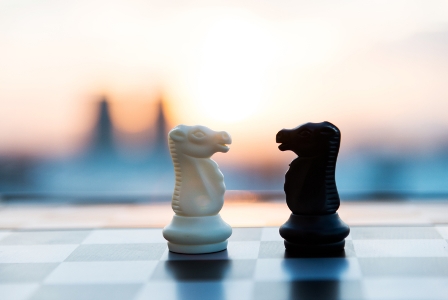 The stage is set for a major insurtech competition as ACORD, the global standards-setting body for the insurance industry, has officially selected six finalists who will be fighting for the top of the podium during ACORD's 2018 InsurTech Innovation Challenge (AIIC) at ACORD Connect in New Orleans this October.
"All of our finalists represent a culture of innovation and a desire to bring positive change to the insurance business. They each have the potential to advance our industry in compelling ways, and the ACORD InsurTech Innovation Challenge plays a key role in helping to bring widespread attention to them and their efforts," said Malou August, vice president of standards and membership at ACORD. "Ours is a conservative industry, constrained by regulations and a reliance on past experience. The AIIC, and the partnerships it has helped create, are essential to provide support to newcomers, helping start-ups over these hurdles and helping to pave the way toward success."
With experts weighing in on the promising insurtech environment in Canada, it's not a surprise to find a few Canadian companies in the group of six, like APEXA, which digitally connects the life insurance industry so that contracting and compliance is simplified and standardized for advisors, MGAs, and carriers. The start-up's success in Canada could be replicated in insurance markets around the world, said August.
"The impact of the benefits to be derived in the more complex US state regulatory environment is significant, and the potential for expansion to other sectors of insurance compliance, such as property and casualty, and health insurance ensures broad applicability," she explained. "Monitoring the performance of insurance advisors and managing their compliance is an ongoing challenge throughout the world, but nowhere more so than in the heavy regulatory environment of the US. A tool such as APEXA could be a game-changer for regulators worldwide."
It's hard to avoid hearing or reading about the benefits of artificial intelligence, just as it'd be difficult to have an insurtech competition that doesn't feature a company working with the technology. Chisel AI, another finalist, is powered by software that can read and understand text 400 times faster and with greater accuracy than a human, and extracts information from documents that were traditionally unreadable by machines. The Canadian start-up currently focuses on insurance agent and broker submissions to prioritise and populate insurer rating and underwriting systems, August told Insurance Business, and has broader appeal among the industry.
"Chisel's success in the Canadian insurance market provides hope that this intractable problem of helping insurers to intelligently consume the unstructured data that comprise commercial insurance submissions in the US and throughout the world can be overcome, driving down operational costs, reducing expensive delays, and thereby increasing profits for this huge sector," said August.
Partnering with insurtechs brings a slew of benefits for insurance companies since many innovators work on reducing the frequency and severity of risk – a core concern for the insurance industry – while others attempt to reduce costs and increase efficiencies. Customers also stand to gain from innovation, and have grown to expect it due to their rising online shopping habits and app-based interactions for a variety of products and services, said the ACORD VP.
"Insurers and advisors must take advantage of the enhanced customer-facing mobile and AI-assisted innovations because their customers are demanding them, and to remain competitive with the newly emerging insurance entities," said August. "The nature of our society is changing. Insurers and advisors must evolve new insurance products and new methods of interaction that utilize emerging technologies to expand coverage to sectors of the world economy and new types of risks – or the newly emerging insurance entities will do so."