CDPQ invests in fintech firm | Insurance Business Canada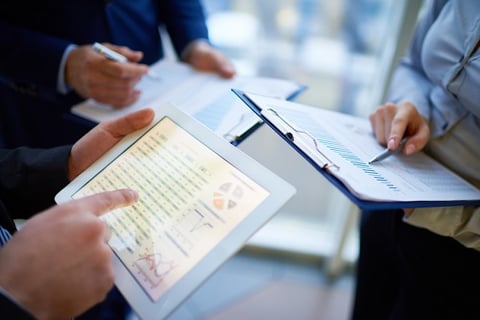 Caisse de dépôt et placement du Québec (CDPQ) announced on Thursday that it has placed a US$100 million growth equity investment in AvidXchange.
AvidXchange is a fintech provider of accounts payable and payment automation for midsize companies. The firm serves over 5,500 midsize businesses in North America. According to a release, AvidXchange's solutions "enable clients to automate and streamline their B2B invoice and payment processes, increasing control over, visibility into, and better management of, cash flow."
"With a strong management team and a proven business model, AvidXchange is exactly the kind of financial technology company that CDPQ is seeking to invest in," said CDPQ vice-president and co-head of Direct Private Equity, U.S. and Latin America
Aviva
Shneider.
Search and compare insurance product listings for Investment Companies from specialty market providers here
"AvidXchange delivers a complete and simple invoice workflow and B2B payment management solution that helps medium-sized businesses solve complex multi-step processes. As an industry leader in electronic business payments, AvidXchange has seen strong adoption and is ideally positioned to grow and to succeed today and in the economy of the future."
"We are thrilled to welcome CDPQ, a leading global institutional asset manager, as an investor and a partner," added AvidXchange CEO and co-founder Michael Praeger. "Their worldwide network and expertise will be great assets to AvidXchange as we expand our product offering to new markets and serve new clients outside of the United States. This is a long-term partnership that positions CDPQ and AvidXchange for continued growth and leadership in our respective spaces."
Related stories:
La Caisse provides loan to clean energy producer
CDPQ chief investment officer announces departure