CSIO establishes advisory committee on insurance technology innovation | Insurance Business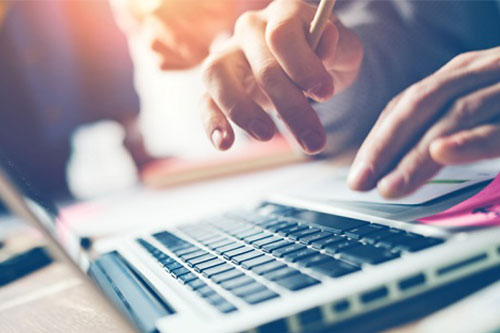 The Centre for Study of Insurance Operations (CSIO) has launched a new advisory committee to help guide the insurance industry in matters of technological applications.
The new Innovation and Emerging Technology Advisory Committee, or INNOTECH, will play a "pivotal" role in evaluating the use of new and emerging tech and digital innovation in the P&C insurance industry, a release explained. The committee will utilize "fact-based research and analysis" to identify tech opportunities that would likely lead to success, while providing the broadest benefits to both the industry and end consumers.
Executives from seven major insurance companies serve as external members of the advisory committee, as well as a representative from the Insurance Brokers Association of Canada (IBAC). They are:
Aviva Canada

Steve Johnston, vice-president of personal lines enablement
Christopher O'Sullivan, vice-president of strategy for architecture & engineering


Gore Mutual Insurance

Val Danci, principal software engineer


Intact Insurance

Jeff Walker, vice-president of sales and business development
Joseph Kairouz, director of IT architecture transformation & software development


Northbridge Insurance

Dennis Dalmas, senior vice-president of solutions delivery


RSA Canada

Stephanie Phillips, enterprise architect
Carlos Dominguez, lead enterprise security architect
Hisham Dalle, enterprise architect & EA governance lead


Travelers Canada

Derek Oke, senior director of solutions architecture


Wawanesa Insurance

Derek Ward, director of innovation lab
Paul Memka, director of application delivery


IBAC

Kim Opheim, broker technology and innovation consultant
"I am thrilled to be part of the INNOTECH Committee," commented Northbridge Insurance senior vice-president of solutions delivery Dennis Dalmas. "The formation of INNOTECH has presented us with a game changing opportunity. As emerging technology and digital innovation continue to drive major change in the competitive landscape, our goal is to help deliver effective solutions aimed at improving the overall customer experience."
"This is an exciting time for the P&C industry as we navigate through unprecedented transformation," stated CSIO president and CEO Catherine Smola.
Smola outlined that the CSIO was fortunate to tap into some of the most brilliant minds in the industry to "champion innovation and explore evolving technologies and solutions."
"The range of expertise and knowledge that our external advisors bring is simply incredible, and the INNOTECH Advisory Committee is a tremendous asset for both CSIO and its members."