CSIO president outlines broker benefits of new e-policy system | Insurance Business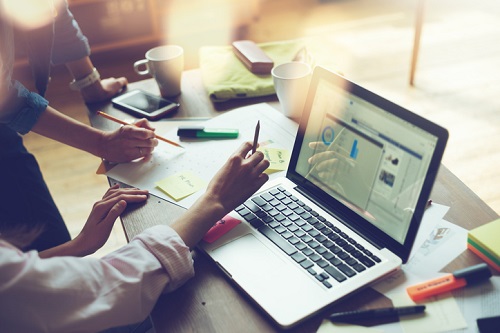 An insurance association is nearing its launch date for an industry-wide, broker-influenced electronic policy system.
The Centre of Study of Insurance Operations (CSIO) – "Canada's industry technology association of property and casualty insurers, software providers and over 36,000 brokers" – this week had its forthcoming eDelivery system endorsed by the Insurance Brokers Association of British Columbia.
Insurance Business
asked CSIO about its eDelivery system, what these endorsements are all about, and what the new system will offer Canadian brokers.
Catherine Smola, president and CEO of CSIO, said the system was designed with brokers in mind.
"CSIO's eDelivery solution, in short, is a way for brokers to provide their customers with electronic policy documents – for personal and commercial lines – in place of a paper copy," she said.
"This functionality even extends to temporary and permanent digital auto liability cards, or eSlips. We believe brokers will really appreciate that the solution sends all policy documents by email, meaning customers won't have to download an app or create and manage yet another username and password for logging into company portals."
The move was in keeping with the industry's overdue, but rapidly expanding, move towards tech efficiency.
"In terms of providing on-demand service, it enables brokers to send documents such as temporary auto liability cards at the moment customers need them, such as when taking possession of their vehicle at the dealership," Smola said.
"Additionally, while brokers can send policy documents over email today, this solution provides them with audit functionality, showing what documents were sent and when, to which customers, if they were successfully received, and even if they were opened."
The endorsement from the IBABC, as well as other associations' prior endorsements, were a positive sign, Smola said.
"From the beginning, eDelivery was conceived as an industry-wide solution for brokers and carriers alike," she noted. "Brokers have been involved with the development process from an early stage, and the positive feedback they have provided throughout – particularly now that we are in the testing phase – has been enormously encouraging.
"Working with provincial broker associations is essential to communicating the benefits of this platform to brokers everywhere. To that end, we truly appreciate the formal endorsements from IBAA, IBANS, and IBABC. We are committed to working with all provincial associations to ensure their members are well informed about the eDelivery solution as we approach our early 2018 launch."
Related stories:
Brokers looking to digitize should start small – CSIO president
CSIO adds New Forms Analyst to its Toronto team