Damaging storms are happening earlier and more often - Aviva | Insurance Business Canada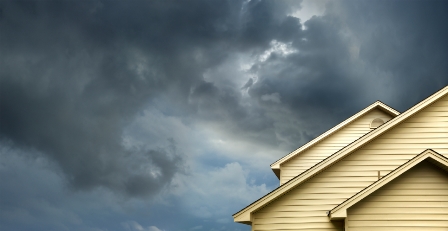 From ice storms to floods to high winds, Canadians across the country have seen their share of extreme weather in the past month. Following the recent severe ice storm in Ontario, Aviva Canada put extra measures in place to help customers impacted by the weather.
Though the event (and winter, hopefully) is in the rear-view mirror, weather patterns are only going to get more intense. Aviva's ready for the challenge.
"Nationally, we are seeing storm activity earlier than normal. We're also seeing a steady increase in the number of extreme weather-related claims based on a 10-year review of Property Catastrophe claims data," said Lynn Anderson, Aviva Canada's interim chief claims officer.
"In response to these trends, Aviva's dedicated Emergency Situation Response Team not only monitors extreme weather but are ready for rapid response – taking measures such as increasing staff at our call centres, and working closely with our Premiere Contractor partners for additional resources. Our goal is to be ready to serve our customers before they know they need us."
With flooding in the news – as New Brunswick's residents now have to watch for contaminated water from the overwhelmed sewage system – Aviva says a natural catastrophe doesn't necessarily prompt a buying frenzy in coverage.
"Upon collecting feedback from select brokers in the regions affected by the recent Ontario storm, most have told us they rarely receive customer-initiated calls about future flood coverage following an extreme weather event," said Anderson. "Some of the brokers we asked have found that customers are more receptive to hearing about water damage protection after an extreme storm and see value in the coverage after realizing the loss that could happen."
Other industry associations and companies have already been working to increase awareness of insurance protecting homeowners and businesses from major losses following extreme weather. The Insurance Bureau of Canada (IBC), for instance, is launching a new flood education campaign aimed at consumers.
"There is a clear and ongoing need to highlight the importance of flood risk awareness and water damage coverage to homeowners," said Anderson.
Related stories:
Fredericton is the latest city to ring warning bells of flood risk in Canada
Chemical spill culls fish population in 'major tragedy'