Economical's Vyne platform to solve major broker pain point | Insurance Business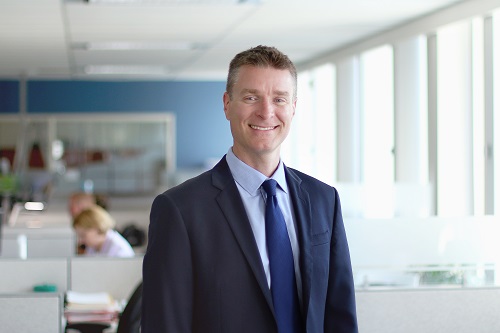 One of the biggest frustrations that insurance brokers battle with on a daily basis is inefficiency. They go out and do the hard work of building the relationship with clients and winning the business … and then the trouble begins. First, they enter the risk information into their own broker management system – relatively painless. Then they re-enter that information again, and again, and again into a variety of insurance company portals – extremely painful. This antiquated system is time-consuming, inefficient, and, quite frankly, getting in the way of new business opportunities.
This is a pain point that the Canadian broker force has been vocal about for some time. They're asking insurance carriers for APIs that they can plug into their existing broker management systems, which will enable them to access policy information and guarantee quoting from multiple markets in real-time. This will reduce the amount of friction and lag-time in a broker's daily routine.
In response to brokers' demands, Economical Insurance, one of Canada's largest property and casualty insurers, launched Vyne in 2018. Underpinned by Guidewire technology, the Vyne platform is a policy administration and billing solution designed to improve the ease of business for brokers through faster service and more streamlined contact between the broker, carrier, and customer.
Read next: Economical CEO: 'We're pursuing a scale play'
"What differentiates Vyne from other back-end policy systems is that we've pushed it to the broker management systems and the rate quoting vendors through an API. This means our brokers have access to our rating algorithms right at their desktops," said Paul MacDonald (pictured), executive vice president of personal lines at Economical Insurance. "We took note of what brokers want, and we created an API. That means they can enter information into their broker management system and then get real-time information from us with a guaranteed quote. It's much faster and much more efficient for them."
Speed and efficiency are paramount for brokers, especially in a firming marketplace. As rates change and carriers re-evaluate their risk appetites, brokers are being required to do a lot more transactional volume. They're having to re-market a lot of their existing portfolios, and, quite frankly, are facing a workload that's not demanded of them in a more traditional soft market cycle.
"In these market conditions, brokers are having to go out and get many more quotes than they've had to in the past, and they're having to wait for insurance companies and customers to get back to them with decisions," MacDonald told Insurance Business. "Efficiency is the number one goal with the Vyne platform. We've brought a solution to the table where, if the risk qualifies, a transaction can be completed in less than five minutes. It's incredibly efficient for our brokers, and, statistically for us, providing the first quote is likely to win us the business. Vyne allows us to be there for our brokers right at the point of need from their clients."
Read more: Economical CEO: 'We're on a truly ground-breaking journey'
Like any large-scale system transformation, the rollout of Vyne hasn't come without its challenges. There have been pain points, MacDonald admitted, but he said the insurer has been working diligently for the last few months to smooth out any issues that brokers have brought to their attention.
"That process of direct feedback from our broker partners has enabled us to improve Vyne tremendously," he added. "Our brokers have been incredibly supportive, both in terms of working with Economical as an organization going through change, and also in their desire to help us improve our offerings. They've indicated to us that they value Economical as a strong Canadian partner, and so we're very appreciative of their patience and the efforts they've undertaken to help us develop Vyne. It's a great partnership and a great solution designed specifically for brokers. It's probably the single largest investment of its nature in the Canadian P&C marketplace, so it's important for us to work through all developments with our broker partners."
As a solution, Vyne is very much in its infancy. MacDonald described it as "just coming out of the stabilization phase of the foundational project." Now they can start looking at future enhancements, an endeavour which will be helped by Economical's ongoing demutualization process, which is set to open up more capital for the business.
MacDonald explained: "This is not a static investment. We need to continue developing and improving upon Vyne, both in terms of the usability of the platform, and expanding our product offering. In the first phase, we really focused on the minimum viable product. We wanted to ensure that the base functionality for 90% to 95% of the business flowing through our portfolio was very efficient. As we grow, and as we gain capital through the demutualization process, that will allow us to consider how to expand our offering, and how to expand our appetite and get into additional forms of insurance. There are exciting times ahead."