Fairfax teams up with Farmers Edge to introduce data-driven crop insurance in Brazil | Insurance Business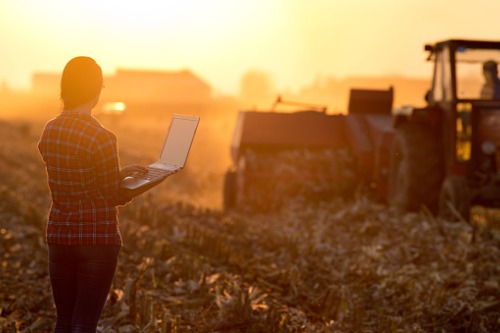 Fairfax Brasil, a wholly-owned subsidiary of Fairfax Financial Holdings, has announced a partnership with Winnipeg-based digital agriculture firm Farmers Edge to provide Brazilian growers with a customized, data-driven crop insurance solution.
The new partnership will leverage Farmers Edge's risk management platform to enhance the insurer's services. A release said that the platform disrupts traditional crop insurance through the use of real-time data and science-derived insights, which allows farm coverage to be personalized to better suit individual grower's needs based on changing risks and the actions taken by the grower to mitigate those risks.
Farmers Edge launched its risk management platform, FarmCommand, just last year. It utilizes a combination of field-level data, remote sensing, AI-driven models, and secure automation technology to provide both farmers and their insurers crop data efficiency and transparency.
Read more: Farmers Edge unveils new insurtech platform for agricultural insurers, growers
The platform offers growers access to risk management tools such as on-farm weather stations, telematics devices, daily satellite imagery, and a suite of exclusive digital tools, such as highly-precise predictive crop models and automatic crop health change detection.
On the flip side, the platform also gives Fairfax partners greater visibility over the farms they cover to help them manage risk better. The information shared through the platform also allows the partners to offer their clients automated claims processing, advanced claim analytics, cognitive reporting, and other new options.
"At Farmers Edge, we're committed to helping growers protect the economic viability of the farm," said CEO Wade Barnes.
Barnes pointed out that only about 10% of growers in Brazil are insured.
"Through this partnership, we can seamlessly connect field data—which shows when crops were planted, combined, and harvested, or which crops have been damaged by weather events—with automated insurance processing to accelerate insurance operations and pay-outs, while also enabling growers to be more efficient, sustainable, and profitable," the CEO explained.
"This partnership with Farmers Edge is very strategic for Fairfax Brasil in automating manual, paper-based processes that slow down both growers and partners," commented Fairfax Brasil CEO Bruno Camargo.
Camargo added that Brazilian growers are looking for innovative and new insurance products – especially with government insurance subsidy programs expected to increase 170% this year.
"We are excited to be offering a precision and risk management platform that will enable our growers and partners to be more successful and profitable," he said.