Gore Mutual integrates underwriting practice with AI tech | Insurance Business Canada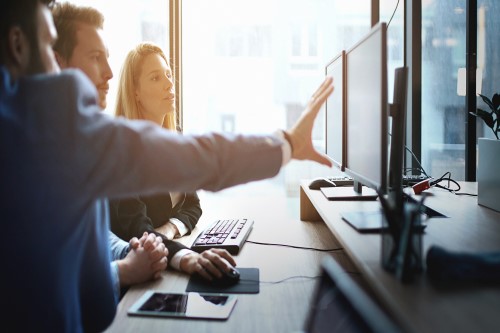 Property and casualty (P&C) insurer Gore Mutual has partnered with global tech firm Element AI to integrate the Element AI Underwriting Partner software product with Gore Mutual's underwriting practice.
The integration uses artificial intelligence (AI) technology to augment risk assessments and reduce data entry time for underwriters. It was created using Gore Mutual proprietary data, with both companies working together to build the necessary data sets and learning models needed to begin augmenting underwriting decisions.
Read more: AI in insurance – training the future workforce
"As a 180-year old insurance company, we have a massive inventory of unstructured data, but we estimate that about only 20% of it is being used," said Sean Christie, CIO and VP of information services at Gore Mutual.
"Collaborating with Element AI to integrate the latest AI technology is a bold, disruptive move that we believe will benefit our insurance broker partners and customers by working alongside our underwriters to create a competitive edge from all that unused data. We can leverage it across our business to strengthen products, policies, claims, billing systems, and more."
"Element AI is excited to collaborate with Gore Mutual to bring one of its first AI-powered products to market, demonstrating the evolution beyond rules-based automation (RBA) in underwriting, while maintaining transparency and explainability," said JF Gagné, co-founder and CEO at Element AI.
"This is a great validation of our AI technology in a highly competitive industry that is racing to integrate and adopt the benefits of AI. Beginning as a generic product that rapidly learns and improves over time as it is used, Element AI Underwriting Partner software helps accelerate cycle times to process a higher volume of applications. Delivering faster, more accurate quotes will result in a win-win for Gore Mutual and its customers."