Gore Mutual turns data into value with BI and analytics | Insurance Business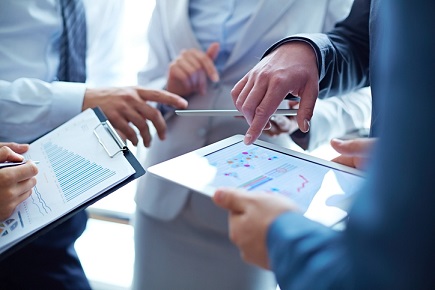 The insurance industry has been tasked with transformation in a complex world riddled with jargon like artificial intelligence, predictive analytics, machine learning, and business intelligence. Only time will tell how the hype around such innovative techniques will translate into true business value, and yet firms who sit and wait for proof are in serious danger of falling far behind.
Insurance business, by its very nature, revolves around the application of advanced data analytics. In fact, it could be argued that actuarial science, in its most simple form, is advanced analytics for insurance. The handling and processing of data is nothing new for the insurance industry, but the scope and possibilities of data provided by modern technologies can be quite alien.
"The explosion of data and the ability to store, move, assess and analyze that data has changed the dynamics in terms of the techniques and understanding needed to access value in data," explained Jamie McDougall, vice president of business intelligence and analytics at Gore Mutual Insurance. "That being said, I do believe the insurance industry is at the forefront of accepting the incremental value of data, and so has the ability to meet the challenges brought by modern technologies."
McDougall has headed up the business intelligence and analytics strategy at Gore Mutual for just over three years. He was appointed by the company as an executive, reporting directly to the CEO, with the task of making business intelligence and analytics a core element of Gore Mutual's corporate strategy and rolling it out through the entire company.
"Our first stage was to make business intelligence and analytics pervasive at Gore Mutual. What we meant by that was to put data, analytics, insights and information at our business leaders' fingertips whenever and wherever they needed it. That enables a better business decision and a better conversation across the organization," McDougall told Insurance Business.
"Then we moved into more advanced analytics with the intent to incorporate and embed those analytics as effectively as we can inside business processes to enable both our business and our operation. While we do that well today, we want to enhance that moving forwards to create an algorithmic business. That's not to say the world is all about math, but we want to ensure the analytics and business intelligence capabilities we've built are effectively applied to make us a better insurer."
Turning data into business value can be assessed by various qualitative and quantitative means. The leadership team at Gore Mutual has given very positive feedback about the value of the data at their fingertips, which has enabled them to give better business insights and be more proactive in their leadership. "It's really identifying the value of a better decision," explained McDougall.
A quantitative method of assessment includes analysis of how data is driving things like improved pricing models, better operational support and better business information at people's fingertips. These capabilities are not only beneficial internally, but also in Gore Mutual's relationship with the broker channel.
"Business intelligence and analytics are providing better insights and improving the nature of the conversations we have with our broker partners," McDougall said. "It's materially changing the ability for intermediaries to understand what performance looks like in their book and how they can improve their results. Having that information at the fingertips of all involved improves the nature of our conversations.
"In addition, advanced analytics improves the capabilities of the insurer, so that we become a better business partner, which is critically important for us. If we can provide higher quality solutions with better identification, quantification and pricing of risk, that will also enhance the profit performance and business experience for brokers."
Related stories:
Gore Mutual rolls out E&O coverage for contractors and professionals
Duck Creek eyes Canada as 'fertile ground' for expansion