GroupAssur, SGI Canada ramp up transformation | Insurance Business Canada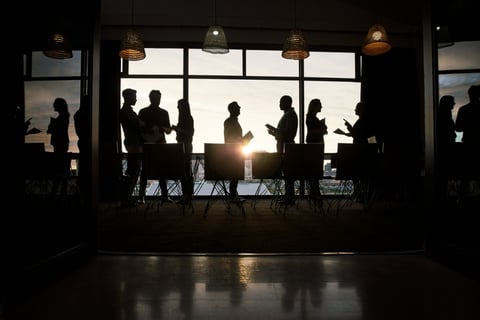 A managing general agent (MGA) and a Crown corporation insurer are the latest subscribers to Guidewire's suite of insurance solutions.
GroupAssur has selected Guidewire to "boost operational efficiencies and deliver an enhanced experience to brokers," a release said. The MGA selected Guidewire for policy administration, underwriting, client data, rating, reinsurance, claims, billing, and enterprise-wide data management and analytics – Guidewire's solutions will be implemented across all of GroupAssur's commercial lines of business.
To access Guidewire, GroupAssur will be utilizing EY Nexus for Insurance.
"The managing general agent (MGA) market is quite unique, and we found that solutions built for brokers did not meet all of our needs as we've grown and evolved, especially regarding data analysis and scalability," said GroupAssur president Jean-Francois Raymond. "We selected Guidewire as its benefits for us are tremendous and allows us to mimic the relationship that brokers have with insurance companies in the MGA space."
"We welcome GroupAssur to the Guidewire customer family," said Guidewire Americas sales group vice president Ken Shapiro. "We look forward to helping the company leverage Guidewire and a flexible partner deployment model to continue its mission of providing comprehensive, innovative, and efficient insurance solutions to its network of Canadian brokers."
On the carrier side of things, SGI Canada has subscribed to Guidewire InsuranceSuite and Guidewire Live Predict on Guidewire Cloud. The insurer will use the cloud-based InsuranceSuite application to house its own products, and utilize Guidewire Live Predict to allow its actuaries to build insights into the company's business.
Read more: Guidewire welcomes new analytics app suite
Guidewire Live, which was launched last November, is a range of analytics applications that allows insurers to utilize real-time insights embedded in core systems across the insurance lifecycle. It provides insurers with curated intel from a range of high-value data sources, enabling accurate decision making for claims managers, adjusters, underwriters, risk managers, and actuaries.
"By moving to Guidewire, we're taking a giant step toward a technology solution that will enable SGI to become a true digital insurer," said SGI Canada vice president of digital and corporate projects Darlene Schultz. "In the competitive market, we sell our products exclusively through our network of broker partners. Our partnership with Guidewire will allow us to best support our brokers in meeting customer expectations and responding to their changing needs."
"We are pleased to welcome SGI CANADA to the Guidewire customer community and Guidewire Cloud," added Ken Shapiro. "We are humbled by the company's confidence in our cloud services capabilities to help it adapt to the demands of a rapidly changing marketplace in order to pursue their vision of transforming the insurance experience to promote peace of mind and safer communities."