Hard period for Aviva Canada not finished yet, but there are signs of life - CEO | Insurance Business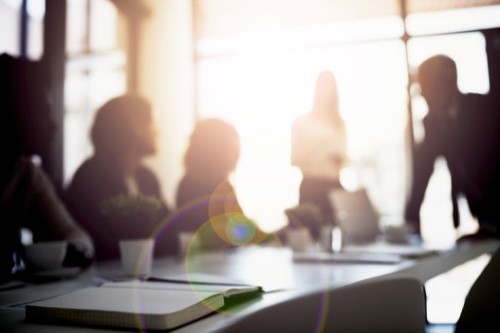 Aviva Canada's half-year results might not paint the rosiest picture – the company reported an operating loss of around CA$22 million – but compared to the CA$42.5 million loss that hit the company during the second half of 2017, there are signs that a rebound is underway after a difficult time that saw profits decline and a revolving C-suite door that wouldn't stop spinning.
When asked if the hard period for the company is done, president and CEO Colm Holmes told Insurance Business that the company isn't necessarily out of the woods yet.
"I wouldn't say it's over," he said. "I think what we can see is the light at the end of the tunnel, we can see the green shoots coming through now. What we need to do is be disciplined and remain disciplined in the coming period. What I want us to do in Canada is very much drive our business to be entirely customer-centric and to drive the customer service within that business, so we need to remain disciplined to return the business to profitability because an unprofitable business is no good to our customers, or our shareholders for that matter."
Holmes singled out auto insurance regulations in Ontario and Alberta as a hurdle that continues to affect the company's bottom line and its customers.
"I don't think the regulatory environment in Canada services the customer very well," he said, pointing to a lack of innovation and competition in the market as contributors to the high cost of motor insurance. "The need for reform is very pressing because without that reform, the only other thing that can take place is that rates will continue to harden."
Aviva Canada has been working with governments and regulators to get a reform process underway, and to put the consumer at the centre of it to ensure that the company is providing a service they want at a price they can afford, according to the president and CEO,
Weather also took a toll on the company in the first six months of 2018 as severe weather claims in the second quarter increased by 13.5%, though the company's reinsurance program will help out with future costs for the rest of the year.
"Any future cat events in Canada in 2018 that are above $17 million are fully reinsured from the ground up," explained Holmes. "That gives us confidence in the second half of the year that the impact of cats will not be as pronounced on our results."
To increase operating profit and combined operating ratio, Aviva Canada will focus on diversification, both geographically and by expanding its range of product offerings.
"We're looking to grow our SME, and our global corporate and specialty businesses to better balance out the impact of the single product lines," said Holmes, adding that digitization is also on the near-term horizon as a way of reducing costs. "We're looking to digitize all channels, particularly our broker channel, again to make it more efficient to do business with Aviva.
"Aviva leads the market in terms of digital capability globally, and a lot of what we're doing is just launching that capability in Canada, which we think will return us to profitability much quicker than we otherwise would."
With a plan in place, Holmes's outlook for the future is optimistic.
"We have seen an underlying performance improvement across our business in Canada in the first half of 2018 and compared to the second half of 2017," said Holmes. "We're very confident of returning to profitability in the second half of the year."
Related stories:
Archway Insurance acquires Atlantic Canada broker
Aviva announces $10 million competition for start-ups in Canada