How an investment from Google will advance broker management systems | Insurance Business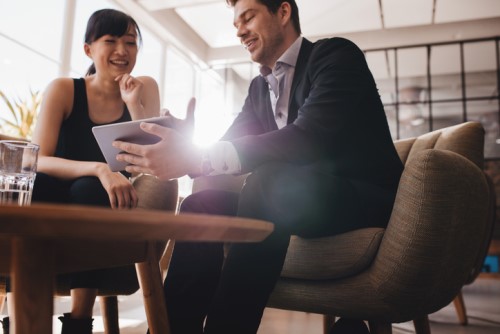 The majority of brokers (82% of those surveyed) believe that the availability of automated insurer connectivity is highly important when they're considering which insurers they want to do business with, according to Applied Systems' latest report, "2018 Digital Technology Adoption Trends in Digital Distribution and Automated Servicing." On the other hand, 88% of insurers find that providing automated connectivity to their brokerage partners is likewise very important, demonstrating the increased demand all around for connectivity, which in turn relies on technology to help insurance partners expand those critical relationships and seek new markets, according to Applied.
The insurance software company has a handle on the latest developments in technology, with recent news highlighting its commitment to staying at the forefront of innovation for the benefit of insurance agencies and brokerages. For one, a minority investment from CapitalG, the growth equity investment fund of Google's parent company, Alphabet, will bring with it access to expertise from the tech behemoth on technology, like artificial intelligence, machine learning, and digital marketing.
"We intend to put that towards perfecting the agency and brokerage channel. We think it can allow us to produce better software that ultimately helps to change the way that brokers and agents work, and help make them more efficient and more profitable," said Reid French, chief executive officer for Applied. The partnership has already proven to be fruitful with a group of Applied's Epic engineers spending some time in New York sitting alongside 'Googlers' in a machine learning/AI bootcamp. "There are so many areas where Google is on the forefront of technology and that's one of them, and I think it just gives us access to things that we wouldn't have access to as a standalone company."
Applied also recently acquired Dynamis Software Corporation, a provider of employee benefits software solutions in the US, though the company's growth strategy across its major markets is based on looking for partnerships that have already proven their success with agents and brokers, as well as having connectivity to broker management systems.
"When you're talking about a smaller company that we may choose to acquire, we're looking for success with customers, delivering a solution into the market that we service – so, agents and brokers in Canada, the UK, the Republic of Ireland or the United States. If you're selling into those markets and have driven value for an agent or broker, and where connectivity to the agency management system makes sense, I just now checked all of the boxes," said French.
The company's growth philosophy is also to strike a balance between internal innovation and bringing in external solutions.
"There are some software companies where all of their innovation comes through acquisition, so they don't innovate at all themselves," said French, adding that can be difficult in terms of achieving success for brokers and agents over time, "because you find yourself frankly in a mess – you have too many products doing too many things that don't integrate well together."
On the flipside, innovation that comes only from inside an organization can be too slow.
"You can't try to solve every single problem all on your own. [Looking at] our growth rate, about two-thirds of it is what I call organic. That's where we come up with our own product idea, we develop it, we introduce it into our products and our products grow, and we sell more of them as a result of it," explained French, adding that the other one-third of growth is inorganic, through acquisitions.
Read more: BC brokerage moves leaps and bounds in digital arena
With brokers becoming more attuned to the availability of tech-based solutions that can improve efficiencies in their own work, coming out with offerings that meet those needs is critical to continued success with insurance professionals. New capabilities from Applied that add value for digital brokerages and agencies include increased browser access, eSignature partner expansion, and integrated mass text messaging. A routine event, like a client's unpaid bill for a renewal of a policy that could be cancelled after 30 days, can now be automated with the broker management system reaching out to the client via texts – which are read and responded to faster than emails or phone calls – to let the individual know that their policy is about to be terminated.
While advancements in the management systems of brokers and agents can stand on their own as successes, the recent investment from CapitalG further underlines that Applied is on the right track.
"We view it first and foremost as a great validation of the people at Applied and the technology of Applied," said French.