"I don't think small, independent brokers can survive." | Insurance Business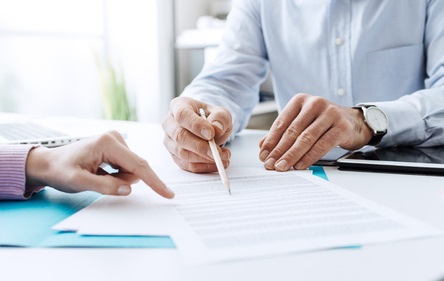 Two starkly different views of brokers' future were expressed by industry leaders at
Gore Mutual
's Fast Forward conference.
While one prediction painted an unflattering picture of the independent broker's eventuality, the opposing forecast predicted a new-look broker.
"In my view there's probably going to be 70, 90 brokers across Canada seven or eight years from now," Aly Kanji, President and Chief Executive Officer at InsureLine said. "I just don't think small, independent brokers can survive. I don't think you can compete in the face of the consolidation that's going on and the super brokers that are forming."
Search and compare insurance product listings for Financial Institutions from specialty market providers here
However, that view was not shared by all. Kanji was on a panel with Traci Boland, president of the Insurance Brokers Association of Ontario, discussing what's next for the industry.
"No," Boland said in response to Kanji's estimation. The crowd erupted, first in laughter, then in applause.
"Times are challenging," she said. "I think we have lots in front of us. I think that if brokers do work together we'll be able to succeed and that's what's going to happen. I believe that small can win.
"There's collaborative brokers out there right now that still have their independence, still have their small brokerages, still have their whatever cooperation is working for them… but are working under a technology umbrella so their prices are better. They're able to share the data - they're able to share the information they have so that vendors are coming at you every which way."
According to Boland, brokers could actually get even smaller.
"I think that one person brokerages might be the future. There's a lot of technology out there and there's a lot of individual brokers being licensed in Ontario that are starting start-ups," Boland said.
Though Kanji's and Boland's perspectives on the future clash, the argument for Kanji's view has been hashed out for years and the panel provided support to Boland's point. Thomas Accardo, co-founder of insurtech Broker Lift, seemed to believe Boland's suggestion was a possibility.
"I literally talked to one (one-person broker) two days ago," he said. "He's leaving his job at a very large, successful brokerage. He's wrapped his car with his new brand. He's going to be on his own. He's not using a BMS (Broker management system), he's using sales force and quick books. He's digitizing a lot of products - his goal is to be a one-person brokerage for the rest of his career."
What do you think of the future of the broker? Is the end nigh… or will brokers continue to thrive or potentially take on a new look like the one-person brokerages discussed? Leave a comment with your thoughts.
Related stories:
What was David Suzuki doing at an insurance broker conference?
Why the banks are turning to brokers in Canada