IBC's autonomous vehicle paper "an excellent starting point" | Insurance Business Canada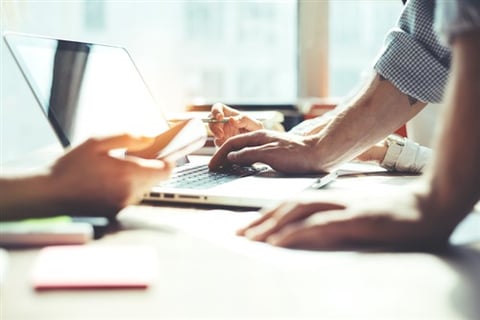 The Insurance Bureau of Canada (IBC) has set the ball rolling for autonomous vehicles in Canada. Its recently published paper, entitled 'Auto Insurance for Automated Vehicles: Preparing for the Future of Mobility,' lays out a number of key recommendations developed by auto insurance experts over two years of intense research.
The IBC's paper, which was published during IBC's annual Regulatory Affairs Symposium, has been widely applauded by Canadian insurers and brokers as "a good starting point" for what will likely become one of the most interesting insurance debates in the next decade.
"Automated vehicles are coming to Canada's roads, and the laws that govern insurance and vehicle safety need to be updated to reflect this reality," commented IBC president and CEO Don Forgeron. "We need changes to the provincial insurance laws across the country to ensure that collision victims continue to be compensated in a timely manner. […] IBC is asking governments across the country to update relevant laws, to ensure we are ready when automated vehicles hit the roads."
To help policymakers and insurers make the necessary changes, the IBC has issued the following key recommendations:
Establish a single insurance policy that covers driver negligence and automated technology malfunctions to facilitate liability claims;
Establish a legislated data-sharing arrangement between vehicle manufacturers and vehicle owners and/or insurers to help determine the cause of a collision; and
Update the federal vehicle safety standards to address new technology and cyber security standards.
Rick Orr, owner/account executive at Orr Insurance & Investment, described the IBC's white paper as "an excellent starting point". He told Insurance Business: "As an industry, we need to work with the Government to agree upon and set up some guiding principles. If we can get some principles adopted, then we can start moving forwards with adapting the auto insurance product, the regulations and the safety standards. There are lots of good points in the IBC's paper, which the industry can start working from, but there are other things that require a lot more discussion and debate."
One thing Orr said was "a little unclear" was how the IBC's suggested single insurance policy would transition when autonomous vehicles are used for ride-share. Despite autonomous ride-sharing being quite a way down the road, the model is somewhat inevitable in large urban areas given the prevalence of ride-sharing firms like Uber and Lyft in major cities around the world today.
Justin Thouin, CEO and co-founder of Lowestrates.ca, agreed with Orr that the IBC's position paper is "a great start […] and it makes a lot of sense," but he told Insurance Business that "a lot more thought needs to go into it and a lot more questions have to be answered". For example, Thouin brought up the issue of distracted driving in semi-autonomous vehicles. As drivers give more control to automated tech, does that mean they will pay less attention to the road? Thouin suggested that autonomous vehicle technology could lead to far more distracted drivers on the road than there are right now – and it's already a huge problem.
"It will also be really interesting to see if auto insurance for autonomous vehicles will be more or less expensive than it is now," Thouin added. "As the IBC notes, there should be fewer accidents, but the [cost] severity of accidents could be much greater because of how expensive autonomous vehicles will be to repair. As we've seen today, as vehicles become more expensive to repair, insurance rates go up. And so, anyone who thinks autonomous vehicles will bring in an era of lower auto insurance rates may end up a little disappointed.
"Also, how are rates impacted on a shared driver/vehicle policy if there's a significant loss as a result of a technology malfunction? Are rates impacted either way, whether an accident was caused by a driver or by the technology? It seems as though there will be a lot of controversy and a lot of arguments over that."
The IBC's recommendation for a legislated data-sharing arrangement is also likely to cause some public concern. Data privacy is a huge issue around the world, with strict regulations like Canada's Personal Information Protection and Electronic Documents Act (PIPEDA) showing consumers that their personal data is theirs to own and share as they see fit.
"People are becoming more and more vigilant about protecting their privacy. This can be demonstrated in the auto industry by usage-based insurance (UBI)," Thouin noted. "UBI is something that would save most people money on their car insurance, and yet its penetration is quite low compared to where it could be because people are just not comfortable with sharing their driving habits. In that sense, will people agree to have their data shared from an autonomous vehicle? Having said that, I don't think there's any way autonomous vehicles can be implemented unless we have this data sharing arrangement. It's a necessary step for autonomous vehicles to exist on the road."
In response to the data sharing recommendation, Orr pointed to the Insurance Brokers Association of Ontario (IBAO)'s similar recommendations on insurance for autonomous vehicles. One of the IBAO's four points is that consumers must own, have access to their data, and have a say in what that data can / cannot be used for.
The association states: "In order to support claims and insurance policy transferability (and market competition), it's essential for customers and their insurance brokers, with consumer approval, to have immediate and unrestricted access to all data from the vehicle manufacturer and for that data to be provided in a standard, clear, accessible format. It's also essential for plain language to be used when explaining to consumers the intent of the data collection and what that data can or cannot be used for."
The IBAO's key recommendations are very similar to the IBC's, something that past-president Orr said he was very encouraged by. It suggests the different associations are going down similar lines in an attempt to create an auto insurance solution for the future.
As Ryan Stein, executive director of the auto insurance policy and innovation research team at the IBC, told Insurance Business: "[Autonomous vehicles] are going to come out one at a time and people will buy them, or there will be a ride sharing company that provides an automated fleet. It's going to happen slowly over time, so you can't develop auto insurance legislation and regulation, and the corresponding policies around 'we're in an autonomous world' or 'we're not in an autonomous world.' You have to design them for what's going to happen over the next few years."