Innovating out of a crisis: Gore Mutual accelerates transformation | Insurance Business Canada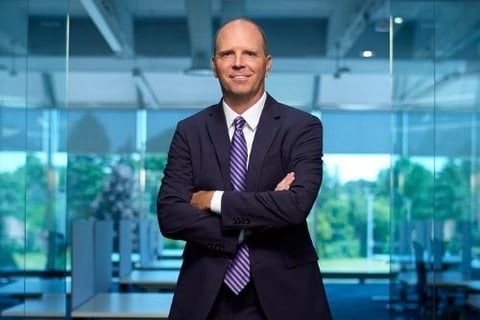 "Innovating out of a crisis" and "leading with purpose" are two phrases used by Gore Mutual CEO Andy Taylor (pictured) when referencing the property and casualty (P&C) insurer's transformational journey in 2020.
Un-phased by the COVID-19 pandemic, Gore Mutual, which was founded in 1839, made significant progress in its Next Horizon transformation program last year. The insurer recently reported revenue growth of 8.3% for the full year ended December 31, 2020, with gross written premiums (GWP) of $515 million before customer relief initiatives.
"At 182-years-old, we're Canada's oldest P&C mutual insurance company. Gore Mutual has been through a lot of crises over time, but I'm really pleased and proud that during the COVID-19 pandemic, we've been able to lead with purpose and with a real focus on employee wellbeing," said Taylor. "We've been able to provide customer relief to our policyholders, while also delivering solid financial results, and executing on our strategy transformation plan."
Gore Mutual's Next Horizon strategy revolves around two major transformational initiatives - a complete redesign of its operating model, and the implementation of new technology platforms – both of which the firm hopes will create improvements in customer service, response times, pricing and risk appetite.
One area where the firm made great progress in 2020 was claims. Taylor commented: "We've implemented best-in-class workflows, specialization, and standardization to really improve our claims offering. We worked with third parties to gain insights into what they've seen from global insurers around the world – and that has driven meaningful cost savings in our claims business. Annually, we're looking at $20-30 million of recurring savings, which is material for our organization.
"At the same time, we are significantly improving the customer experience, which is even more important. We're using new technology, like Amazon Connect, to significantly speed up our response times – moving to tracking within seconds how fast we're responding to and helping our customers. We're extremely pleased with the progress we made in the claims area last year. We actually exceeded the targets that we set out, and we're excited to continue on that journey."
Read more: Brokers are the "future of distribution" for Gore Mutual
This year, it is Gore Mutual's commercial lines business that is tipped for significant transformation. Similar to the approach the insurer took in its claims department, where it worked with outside advisors to introduce best-in-class workflows and operating models, Gore Mutual is now rebuilding its commercial lines unit and introducing new concepts to drive improved productivity and service levels for its brokers and customers.
"We see strong growth opportunities within our new commercial lines strategy," said Taylor. "Following a very intense stress-testing analysis – again, working with outside advisors - to look at the impact of the COVID-19 pandemic on our organization and on the Canadian economy as a whole, we shaped our commercial strategy around target segments that we believe we can excel in. The next step is for us to work with our national and regional broker partners to grow that business significantly."
The entirety of Gore Mutual's Next Horizon strategy is underpinned by its people. As the firm continues on its growth journey from a mid-size, regional carrier to a national scale insurer, it is investing significantly in talent acquisition.
Read next: Gore Mutual bolsters leadership team
"I'm amazed by the progress we've made from a talent acquisition standpoint," Taylor told Insurance Business. "We added over 70 people last year, and we're planning to grow our workforce by a further 25% in 2021. What's really fascinating is the incredible level of talent coming to our organization; it's people who are aware of Gore Mutual's Next Horizon journey, and they want to be part of our major transformation. They're entrepreneurial, innovative, and the impact these individuals are having on the business is extremely positive.
"We've made significant investment in technical talent around pricing, data and analytics. For example, our pricing and actuarial team has grown by three times the size it was when we launched our Next Horizon strategy. As we evolve from a regional, generalist insurer to a specialized, scale insurer, we will continue to invest in talent with deep technical expertise in relevant areas."
If Taylor's plans come into fruition, 2021 could be Gore Mutual's biggest growth year yet. The firm is aiming to grow by about 11% to $560 million GWP for the year. Taylor commented: "That projected growth is really encouraging because when we originally through about our Next Horizon strategy, we thought we might be in a building phase for a couple of years before we could scale the organization. But we've actually had the opportunity to do both at the same time; we're transforming and we're also seeing solid growth opportunities."