Intact's partnership with TrueMotion foreshadows 'next generation of UBI' | Insurance Business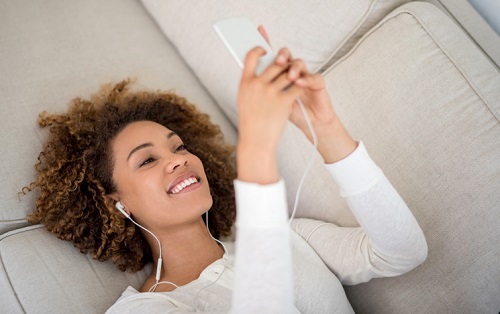 With Canada's auto insurtech space growing at a steady pace, and new telematics-driven solutions announced on a regular basis, it comes as no surprise that another insurance giant in Canada has partnered with an insurtech that has expertise in exactly this arena.
Intact Financial and TrueMotion, a smartphone telematics platform, have come together to offer an app powered by data insights from the start-up's mobile solutions, which use sensors on smartphones to track driver behaviour.
Despite previous partnerships with other insurance companies, like Travelers and Progressive, TrueMotion's CEO says Intact has done something different with the technology.
"They've built a single customer app, and when you compare that to what most of the other carriers have done, they have a UBI app, and then they have a self-service app, and then they often have other apps after that," said Ted Gramer. "Intact went to market with a single app that has all the functionality built into one, which is really unique."
The app is more about driver behaviour, which Gramer adds is something that those behind the wheel can control and, at the end of the day, makes them safer drivers. Intact also has a continuous monitoring period for the first 12 months, compared to three to six months for other similar products, where a consumer who signs up for this type of auto insurance will have their rating evaluated throughout that period and get discounts where appropriate based on their behaviours – a critical step at a time when some are pointing the finger at distracted driving as partially to blame for the rising costs of auto claims.
"This is the really first carrier that we've seen who's come out with not just the standalone UBI app, but really the next generation of UBI, which is, what we would say, the full, single digital experience for the consumer," said Gramer.
Making the claims process more efficient using the technology is the next step for Intact and TrueMotion, though this partnership already marks a move in the right direction for behavior-based telematics technology.
"In the past, people would say telematics equals UBI," explained Gramer. "I think what we would say is telematics is driving data that enables a whole bunch of new products and services across the insurance value stream, so lead generation, pricing, safe driving programs, first notice of loss, accident detection – a lot of these services that consumers now expect from their insurance carriers can be enabled with driving data."
Related stories:
Driverless cars and why insurance firms aren't ready
Pay-as-you-go auto insurance coming to Ontario this summer