Josslin Insurance launches app to meet modern client needs | Insurance Business Canada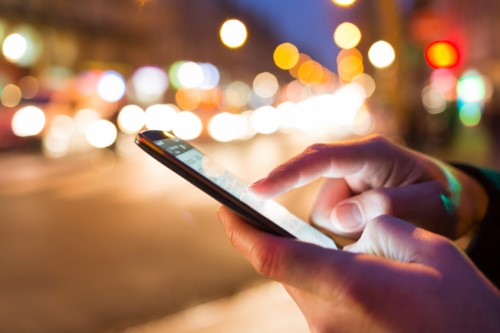 Brokers haven't always been quick to embrace technology. Many still opt for traditional business techniques, selling services over the phone or via face-to-face meetings. But with the digital age upon us, a new option has become available.
The push to paperless is on. These days insurance can be sold, organised and dealt with at the click of a button. One tech-savvy brokerage to pick up on this trend is Josslin Insurance. The company recently launched a Real Insurance App, which gives clients immediate access to insurance information as well as the chance to chat live with a broker, request policy changes and report claims in real time – all from their smartphone.
The Real Insurance app is powered by ClientDesk and integrates with Power Broker, Josslin's broker management software, to streamline claims and provide customer service in an easy-to-use and standardized format. ClientDesk is a software platform, which supports several independent insurance brokerages in Canada on their quests for digitization.
Search and compare insurance product listings for Digital Technology from specialty market providers here
Scott Wagler, brokerage partner of Josslin Insurance, is very excited about the project. He told
Insurance Business
: "We are not the brainchild behind the app but we are some of the brain horsepower behind it. We have been working with ClientDesk for 12-18 months to bring the app to the place it's at today. A lot of sweat equity has gone into the process.
"Now we have a product that brokers will actually find useful rather than just a shiny object that has been sold as 'the piece of tech the industry needs to have'. Our goal with this app was to give our customers what they asked for. It is all about addressing customer needs and creating a different experience for our people and clients."
The app has numerous functionalities - all of which can "save customers time," according to Wagler. It can replace routine calls about deductibles and policy changes, and it provides coverage details and proof of insurance (pink slips).
"The data is instantaneous," said Wagler. "We do not have to wait for an EDI or CSI download. There is no processing time and we can actually do everything at the point of sale. We know our customers want to engage with us on a new level and in different fashions. With the app, we are not saying 'don't come to the office' but are giving our customers the choice to interact with us in a different way. The more choice we can give, the more it's going to endear us to our customers.
"This app is going to help brokers if they choose to use it. But again, it's all about choice. It's for a broker that understands insurtech and is willing to make the investment. You have to be interested in tech. Some brokers won't be and that's OK. At least now they have an opportunity to make a choice."
The Real Insurance app underwent rigorous pilot testing by Josslin clients and employees. It received an 87% satisfaction rate and 93% said they would recommend the product to someone else. It was debuted at an interactive webinar where it was explored by 30 brokerage owners with Power Broker BMS.
So what's next for Josslin, the digital brokerage?
"This certainly isn't our last foray in the tech world," said Wagler. "We are always looking for ways to create a new experience for our people, so they can provide a different experience for customers. We are continually working on enhancements to the Real Insurance app including options to have a client pay through the app and have that integrate back in the broker management system."
Related stories:
Aviva to develop new firm and boost five start-ups
Sentinel risk brokerage forms in Ontario after friends agree merger