Major banks test blockchain-powered digital identity network | Insurance Business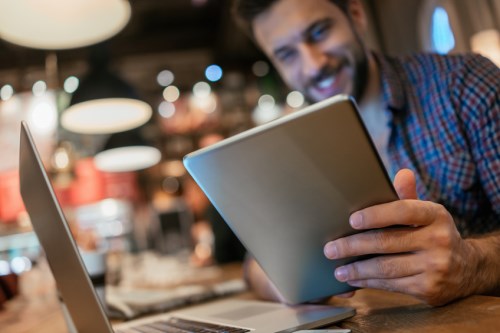 The country's biggest banks will be among the first to test a blockchain-powered digital identity network.
The network will be launched by SecureKey Technologies and IBM later this year. It will allow consumers to use a mobile app to confirm details of their identity when accessing financial services, SecureKey CEO Greg Wolfond told Financial Post.
Learn more about financial institution insurance here.
This would allow consumers on the network, for instance, to apply for a new apartment or a new mobile phone plan without having to sign any documents or provide proof of identification.
"To do this in Canada, we're kind of aligning an ecosystem of banks and telcos and governments to say, 'let's work together on a standard that makes it safer for all citizens, but also easier to get things done,'" Wolfond explained.
Want the latest insurance industry news first? Sign up for our completely free newsletter service now.
"We want you to keep your Royal Bank data at your bank, your telco data at your telco…. and then when you want to share it, you'll share the minimum that you need to with a party with your consent," he added.
Wolfond noted that the process was designed to be easier for consumers and less costly for companies.
"[Scotiabank] is embracing digital technologies like blockchain to offer a superior customer experience and to make it easier for customers to bank with us whenever they want and wherever they are," said Scotiabank executive vice-president of retail payments, deposits and unsecured lending Mike Henry.
Although SecureKey's partner banks will be the first to use the network, the tech company hopes to broaden the network's usage beyond banks and Canada.
Related stories:
New initiative to help Canada become a blockchain hub
Blockchain insurance consortium set to expand