Meet the finalists for Aviva Canada's women-exclusive scholarship | Insurance Business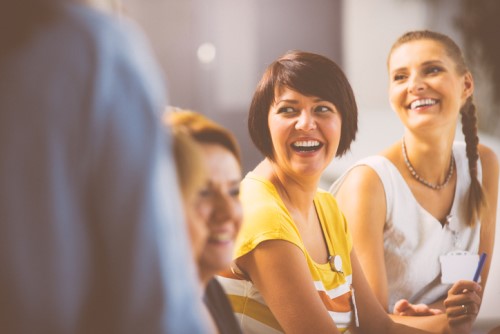 The countdown to select the winner of Aviva Canada's Women Creating Legacy in Insurance Scholarship Fund is on, with the winner to be selected later this week. A scholarship to the Ivey Business School's Leadership Program is at stake, and the recipient will also receive personal coaching from program faculty and peers.
The nominees have been whittled down to three women from across Canada making a mark on the insurance industry with their pioneering work. Insurance Business spoke to the finalists about their achievements so far and what the award would mean for them.
At the age of 27, Quincy Huntley is already the president and owner of DG Smith Insurance Brokers in Uxbridge, Ontario. She started there in October 2012 as a personal lines account manager and got her CAIB designation after becoming interested in the commercial side of the business, though she had set an even higher bar for herself.
"My goal was always to be an owner. I explored different opportunities, I was offered other jobs, but without any ownership position, I ended up staying put to wait it out," she explained. "Luckily I did because in October of 2016, the previous owner of DG smith approached me. She knew that my goal was to be an entrepreneur and own a brokerage."
When the owner stepped away to focus on her family's charity foundation, Huntley got a chance to lead. In the insurance industry, which still faces issues of gender equality in senior positions, Huntley stands out.
"My situation is pretty unique in the sense that I'm 27, owning a brokerage, female and it wasn't a family business that was passed down," she said. "I'm always eager to learn, get more education and meet new people."
Meanwhile, Tracy Rogoza, COO at Knight Archer Insurance, does have family ties to the business. Her parents started the brokerage a year before she was born, and, as they've moved away from the company, she's taken on more executive roles as well as work outside of her formal job title.
"One of the things that I've been raised with and believe in deeply is giving back to the community," Rogoza explained. She counts the boards of directors for the Keal Systems User Group, Insurance Brokers' Association of Saskatchewan and Insurance Brokers' Association of Canada as past and present commitments.
It hasn't always been easy to juggle those roles, her work, and her personal life, said Rogoza.
"We're all busy within our own careers and we're all busy with our own family life," she explained, adding that she has five children with her partner, who also has a demanding career. "Making that additional time to give back I think is important."
Mentorships from a number of people along the way were an important part of Rogoza's success, whether it was from involvement in various committees with insurers or broker councils. Winning the scholarship would fit right in with her convictions.
"I believe strongly in life-long learning. I have always been someone who relishes learning more and I think leadership is something that you can always do better," she said. "The most important thing that I believe about leadership is, how can we get the best out of all the people around us because it's certainly not myself just driving the bus, it's everyone that's around me that's going to be able to support and work together."
The final nominee from the top three has a strong grounding in technology. Meghan Paczkowski is the operations manager at NautiMax, but started out working in the mail room during college. She came back as a junior underwriter in the marine department and worked her way up the ladder to her current role, where she's making a difference by improving the broker management system experience.
"One of the big differentiators for us in our space has been our technology initiative. I've naturally gravitated towards the role of assisting with system development. We've undertaken quite a few large projects over the years, the biggest one of which is basically developing our internal policy management system," said Paczkowski. The system is proprietary and customized to the needs of NautiMax's broker community.
Finding the money for these types of projects is tough for brokerages across the industry, an obstacle Paczkowski is familiar with because of the huge investment the organization has made into tech over the years.
"It's a bit of a chicken and the egg: do you invest the money in the tech and then hope that the business comes or do you not do the investment and hope that you can still maintain the business?" she said.
Aviva Canada's scholarship would help the operations manager plan for her future.
"My goal is to be part of the succession plan of this brokerage," she said. "I really want to be part of that future so taking part in this program, if I were to have that opportunity, would really let me hone my skills and continue to expand my knowledge so that I'm ready when the time comes."
The time to pick a winner, meanwhile, is coming up much sooner - on April 11.
Related stories: