Moving online is necessary to fulfil promises to clients | Insurance Business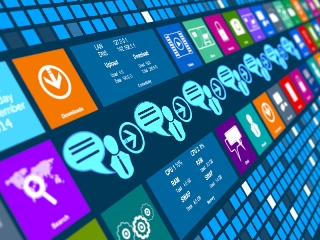 As times continue to change, new technology emerges and millennials begin to age, insurance agents have to keep pace in order to offer their clients the best services. Teachers Life, the Etobicoke based insurer, believes going online is a big part of that.
Doug Baker is the president and CEO of Teachers Life. He says it's the industry's responsibility 'to meet clients where they want to be met.' In 2015, that appears to be online with many people opting to use online banking over branches, Netflix over Blockbuster and, ahem, Tinder instead of the neighbourhood nightclub.
"I think we've got this obligation to our members to be around to fulfil the promises and part of this thing with the online technology is that our members drive that. We have that responsibility, we keep that in mind," said Baker.
Having been around since 1929 and coming from a fraternal society background, Teachers Life takes its promises seriously and intends to deliver on those products it has sold members. Incorporating technology and moving into the digital age is a part of that because who knows what will happen to those who don't make the transition.
"I think the insurance world is ripe for a disruption and if we're not out in front of that parade I'd hate to be watching it."
Baker says, coming from a conservative core, it's been difficult for the insurance industry to make that transition. However, it's the way things need to go as the younger generation, or 'prosumers' as Baker refers to them, know what they want these days and that seems to be quick and easy information accessible via Google.
With this in mind, Teachers Life has spent the last few years developing an online portal that allows users to purchase an underwritten insurance product in less than 15 minutes. This is 5,000 times faster than the average policy purchasing time of 42 days.
While the process is in its early days, Baker notes that already they're receiving a positive response and selling policies this way.
With 95% of Canadians online and few companies offering an online purchase option, the lengthy paper process could be one of the reasons the number of policies purchased each year in Canada is rapidly declining.
Google Trends recently reported that there are approximately 100,000 relevant searches related to "life insurance" every year in Canada. This means that there is clearly a web market to capitalize on that could boost those declining insurance policy numbers. However, as one of the only companies offering an online purchasing option at this time, Teachers Life could snap up all the business before the insurers catch up.