Ontario brokerage commits to digital transformation | Insurance Business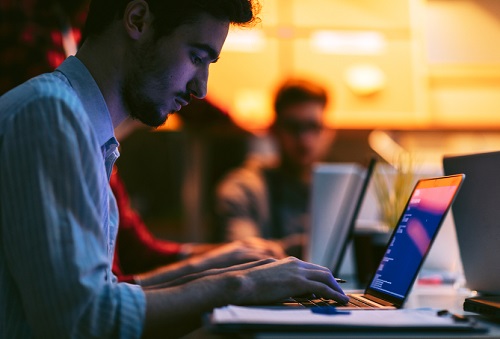 The digital brokerage is no longer a thing of the future. Technology is taking over the world and savvy, tech-smart brokerages are starting to use this to their advantage.
Being a digital brokerage is about much more than simply having agency management software. Digitalization has gone much further. It has breached into the realms of distribution, underwriting and customer service. The modern-day digital agency embraces all of these challenges at once.
Ontario brokerage Hanbridge & Bowman Ltd has committed to a digital transformation strategy. The company has chosen Applied Systems to steer it into the digital world.
Search and compare insurance product listings for Digital Technology from specialty market providers here
"An exceptional customer service strategy is the most important aspect to our digital transformation," said Paul McNeill, owner of Hanbridge & Bowman Ltd. "Moving to Applied software enables us to leverage one system for all lines of business and provide our employees and customers the opportunity to deliver on the promise of exceptional customer service through omnichannel servicing."
Michael Howe, senior vice president, product management at Applied Systems, told
Insurance Business
that Hanbridge & Bowman Ltd is the perfect illustrative example of a "forward-thinking, innovative digital brokerage."
"They have truly bought into the idea of becoming a digital agency," said Howe. "They don't just want an agency management system. They want to serve their customers electronically and provide mobile service.
"We think Hanbridge & Bowman Ltd are very smart in how they are thinking about and trying to transform their business. They're forward-thinking, they're making investments and they're getting in front of the market trends. They're trying to transform their business and I think that's fantastic. That's what they should be doing."
Hanbridge & Bowman Ltd has selected four Applied Systems products to update its business strategy: Applied Epic, Applied CSR24, Applied Mobile and Applied Rating Services. These systems are hosted in Applied Cloud, the only purpose-built cloud platform specific to insurance brokers.
The cloud is the way forward, according to Howe. "Three or four years ago, we used to spend a lot of time trying to convince people why it was safe, cost-effective and an all-round good idea to go to the cloud," he said.
"But we have seen a real mind-shift in the industry around the benefits of the cloud. It is not only seen as a possible thing, but now it's an advisable thing. Hanbridge & Bowman Ltd want to be in the cloud. It aligns very closely with what they're trying to do from a business perspective."
Related stories:
Need to go digital with insurance? Try Africa says Allianz CEO
Josslin insurance launches app to meet modern client needs