P2P insurer Lemonade to be reinsured by Berkshire Hathaway, XL Catlin | Insurance Business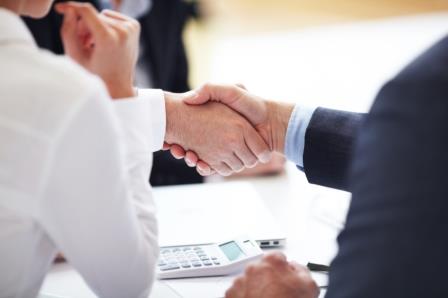 An enigmatic New York startup has won the backing of some of the biggest names in the industry as it looks to bring peer-to-peer insurance to the masses. Lemonade, which already set records in December when it emerged from stealth mode with US$13m in backing from Aleph and Sequoia Capital, this week said Berkshire Hathaway's National Indemnity, Everest, Hiscox, Munich, Transatlantic and XL Catlin have all agreed to reinsure the company.
The backers also include two of the leading syndicates at Lloyd's of London.
Due to launch in the first half of this year, Lemonade's business model is not yet fully apparent, but the company is laying claim to being the first P2P insurance carrier, harnessing the power of behavioural economics and the essence of the sharing economy.
"Most Americans view insurance as a necessary evil rather than a social good, and that's something we'd like to change," said Daniel Schreiber, Lemonade's CEO. "As a fintech-insurance company, Lemonade is designing around the bureaucracy and conflict that haunt the industry, replacing them with technology and transparency. What makes this exciting is that it requires reinventing the very structure and business model of insurance in ways not available to the legacy insurance carriers."
Schreiber said it is estimated that P&C insurance generates US$1tn of gross margins annually and is dependent on a highly centralized and opaque business architecture – the very kind that is most prone to disruption.
But despite the current hype around the sharing economy, P2P insurance isn't a new concept. Some would say it started in Germany in 2010 with Friendsurance, and has since been picked up by the likes of Guevara in the UK and INSPeer in France.
Louis de Broglie, founder of INSPeer, recently told Insurance Business that what made the industry ripe for disruption is that consumers find insurance lacking in transparency and also very expensive, "they don't see the value in what they are paying for in cover," he said.
"Insurance is not very social, although it is actually a social business. It's not innovative. Although technology comes in, the products haven't changed much."
But where Lemonade appears (for now) to be planning to operate as a carrier, INSPeer acts as a broker. When users pay their premium 60% goes to insurance company and 40% goes to a mutual pool of four to 16 people. The pool is used to pay deductibles on claims, but if money is left over at the end of the year there is a cashback mechanism in place.
"Our platform allows a user to share their insurance excess with peers. The difference with this is that there is no payment of premium, it is only the deductible that is paid – it's a give and take model. In exchange I will help to pay their deductible when they make a claim. So the cover remains the same and the contract is unchanged," said de Broglie.