Plasmatic Technologies helps insurers find value in smart home boom | Insurance Business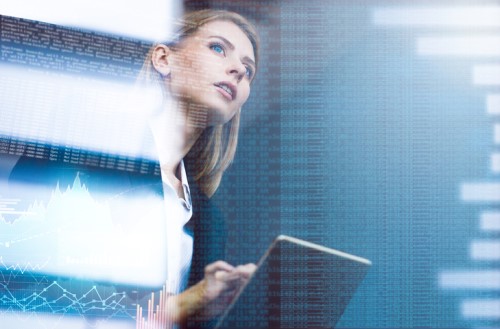 The global smart home market is officially booming. Millions of devices from hundreds of vendors are being used for a wide array of household applications, from leak detection to temperature monitoring. Our homes are becoming technical hubs connected by the Internet of Things (IoT), and the value of the data our homes are streaming is enormous.
According to Zion Market Research, the global connected home market is expected to grow at a compounded annual growth rate of 14.5% and reach a value of US$53.45 billion by 2022. North America is leading the way in the smart home charge, with the US expected to generate revenue of almost US$20 billion in 2018.
When it comes to connected technology, data is value. Using smart home devices to understand how a home works and where exposures lie can be extremely valuable for both the homeowner and the insurance carrier or broker. The problem is, the connected home market is so fragmented and saturated with various devices that the ability for these devices to work together and collate data is impeded.
Insurtech firm Plasmatic Technologies has come up with a solution to assist P&C carriers and brokers in accelerating their ability to leverage IoT assets present in properties. The firm's Alana Connected Home System harmonizes data from the connected devices homeowners are already using, giving insurers the ability to develop and deploy smart home products and initiatives that enhance their services.
"There's some really low hanging fruit available for homeowners and insurers if they can bring smart home devices together and collate the data to form whole home insights," said David Sussman, CEO of Plasmatic Technologies. "Our platform enables the customer to live better and have peace of mind about the safety of their homes, and it also helps insurers to better understand risks in the home and offer more personalized service to homeowners."
The Alana Connected Home System is a cloud-connected SaaS (software as a service) platform with multiple interfaces, including user friendly apps. It's fully branded for the insurance company and includes features like a robust messaging platform so that carriers or brokers can send direct and personal notifications to homeowners alerting them to situations in the home, or even just telling them about new programs, products or tips they think will bring value to the customer.
Many carriers and brokers are already offering point specific hardware solutions, such as water leak detectors or carbon monoxide monitors. While Sussman encourages insurer engagement with smart home technologies, he stressed that the hybrid nature of the current systems will continue to be a challenge.
"The advantage of insurers using a connected home platform approach like ours, as opposed to offering hardware point solutions [a single leak detection system] or even a suite of hardware solutions, is that a platform will be able to keep pace with the rapid evolution of the smart home," Sussman told Insurance Business. "A platform can accommodate real changes in dynamos and interfaces, which is going to continue to make sense as smart home technologies change and adapt to customer needs."