Specialty is where the money is, says Aon founder | Insurance Business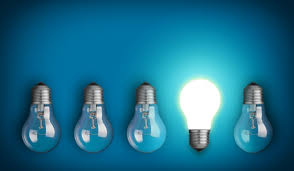 Specialty insurance is the future, according to 50 year veteran of the industry, founder and CEO of Ryan Specialty Group and founder of Aon Corporation, Pat Ryan.
"The money has always been in specialty," Ryan said in a video interview with ratings agency AM Best. "It means you're focused on a specific risk -- a tougher risk to handle and insure. The industry has always rewarded innovation and innovation tends to come from the specialty side of the business."
Over the several decades Ryan has worked in the business, the insurance industry has changed dramatically, with the creation of lots of fragmented segments that provide opportunities. And there is also more capital available for the taking, Ryan claims, arguing that lots of capital that didn't intend to get into insurance underwriting has found itself there because the returns are higher than other opportunities.
"The availability of this capital has created much more competition," said Ryan. "But then you have multiple specialities. Just because you're in specialty doesn't keep you small," he said.
According to the industry veteran, cyber is an "obvious speciality risk" that the industry hasn't addressed yet.
"People say 'I don't know enough about cyber, so I'm not going to write cyber'. But the only way to learn is to do. So we encourage the creation of consortia allowing people to take a small bite of the market, small enough that you won't get hurt, but enough that you are still learning."
In terms of future opportunities in the specialty market, Ryan suggested terrorism; representational warranties; transactional liability; tax positions; and litigation as ones to watch.
"Transactional liability started small but has grown dramatically and is now expanding into tax," he said. "There is an ability to insure tax positions that will grow dramatically, but it is underdeveloped. And litigation is such a big factor in our country, and uncertainty of litigation holds business back, so insuring litigation, so that people can be certain of an outcome, these are areas you will see a lot of growth in."