Technology from space can help insurers reach customers faster | Insurance Business Canada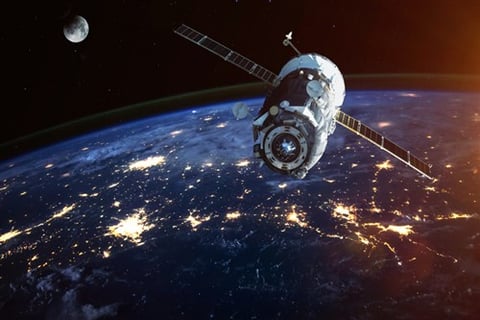 After a year of mass damage from natural disasters affecting insurers and their customers on the ground, a solution for resolving insurance claims faster is coming from an unexpected location – space.
Planet operates the largest constellation of Earth-imaging satellites. While some of their users are obvious, like disaster preparedness teams that keep an eye on at-risk flood regions and players in the agricultural industry that monitor changes in crops, insurance companies are also benefiting from Planet's technology.
Planet points to Hurricane Harvey as a use case for its medium and high-resolution satellites, which give users daily insights into what's happening in a given area.
In Houston, satellites captured images of the zones affected by flooding during the hurricane, and, along with publicly-accessible data, Planet came up with early estimates of the homes saved or damaged by floodwaters.
For insurers, this data proves useful during underwriting and the claims handling process.
QBE
Insurance Group is no stranger to satellite imagery. The company is one of Planet's users in the insurance space, and also relies on data from governmental sources, like the European Space Agency and its satellite images.
QBE's head of the global innovation lab, Ted Stuckey, said the technology "fundamentally changes" the relationship between insurance companies and those they insure.
"At the core you've got to start with the customer experience," he said. "We knew that for certain types of losses and certain types of geographies, being able to access certain type of satellite imagery will allow us to make better, more accurate claims handling decisions."
Instead of waiting for claims to come in after a flood, "We can proactively reach out to customers," said Stuckey, because the satellite images provide the insurer with information on which of its customers have been affected by the natural disaster.
The insurer can then tell those customers, "We have reason to believe you've been impacted by the flood and we can start the claims handling process for you," making the process faster and more efficient.
"We can be there when they need us, as soon as possible," said Stuckey. "It's something we're incredibly excited about. We can help them before they even reach out."
QBE is only in the experimental phase of using satellite imagery. The insurer is in the process of trying to automate its analytical capabilities and improve the customer experience, and has used events in Houston and Puerto Rico, for example, as test cases for the technology.
The ability to consistently access data on a client's properties is one of the biggest benefits Stuckey sees from using satellite imagery. He points to ports in South America that the company insures and can look at every day because of satellite images.
"What is really impressive about Planet and what it allows carriers to do is get a much greater level of granularity into property risk exposure," said Stuckey.
Related stories:
From 'ships on land' to outer space – innovation keeping Lloyd's competitive
Covering Canada's first spaceport