The digital revolution of insurance | Insurance Business Canada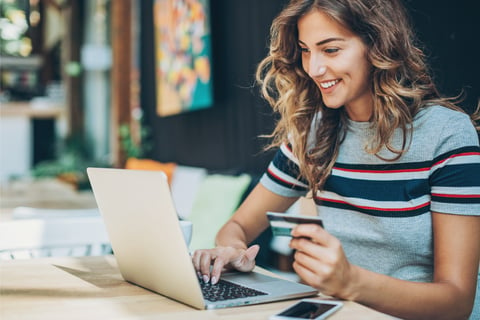 The pandemic caused Canadians to re-evaluate how they spend their money, especially when it comes to insurance products.
According to the Ratehub.ca Digital Money Trend Report, 77% of Canadians currently pay for auto insurance, 58% for home/condo, and 44% pay for life insurance. The report also found that while most Canadians do have some form of insurance, the 55+ demographic is the bracket most likely to be insured.
Read more: Rate comparison becoming a way of life for Canadians
Matt Hands, director of insurance at Ratehub.ca, said that what he found most alarming about the report findings was that less than 50% of renters have tenant insurance.
"It's shocking to see that people are foregoing something so inexpensive," he said. "Some landlords are making it mandatory to show proof of insurance, so the market in that space is changing a bit.
"Another statistic that surprised me was the fact that less than 40% of Canadians opted out of soft credit checks when applying for home insurance."
A lack of education has been the biggest roadblock for Canadians based on the preconceived notion that credit checks impacts one's credit score.
"By not opting in for a soft credit check, customers will automatically see less favourable rates," Hands explained. "Regardless of someone's credit score, the check could lead to a higher discounted rate."
People are triggered reading words like credit check, but slowly customers are becoming more knowledgeable about product savings with the help of technology, according to Hands.
Insurance is trending towards digital starting points, where customers take it in their own hands to do research online and compare quotes. Though there is more accessibility, education on discount opportunities still needs some work.
"The digitization is being developed too fast for customers and they're not adapting to it at the speed the industry would like to see," he said.
This is an opportunity for brokers to lend a hand to customers and help them keep up with the rapid advancements being made in the insurance buying process.
"If you're not embracing technology, you're limiting your market potential. As the younger generation emerges, they're going to expect a more digitized journey" Hands emphasized.
Millennials and Gen Z are more comfortable with online research and brokers should be keen to meet this demographic on digital platforms, facilitate their insurance journey, and educate them on strategies that can save money.
Hands noted that, moving forward, setting up a hybrid system for the entire insurance lifecycle would be an important focus for broker communication.
"Insurance can be a very complicated product and some of the terminology used isn't consistent across the board which can make it difficult for customers," he said. "The industry needs to offer digital experiences for those who prefer completing their business online, but we also need to have the option to talk through products and coverages."
Hybrid modelling will enhance accessibility for customers and improve overall efficiency of a brokerage as well. Adding layers to customize a policy can be a complex process to complete online, which is why hybrid experiences will be vital for customers.
"The pandemic contributed to the start of this transition, [as] many Canadians were looking for easy ways to save and recoup monthly payments," said Hands. "Insurance companies began proactively reaching out to offer discounts as well. This is a trend in the right direction as people are seeing that they can take more control of their policies by having these annual conversations."
As more Canadians consider the self-service insurance process, companies like Ratehub.ca aim to educate the public about what to keep an eye on.
Read next: How can insurance brokers use rate comparison sites to boost their books of business?
"Digitally assessing the market can give customers peace of mind but having a conversation with a broker will help fill in the blanks," Hands noted. "It will be a combination of both for the foreseeable future until the industry can figure out how to increase transparency."