The platform taking pressure off brokers in a tough market | Insurance Business Canada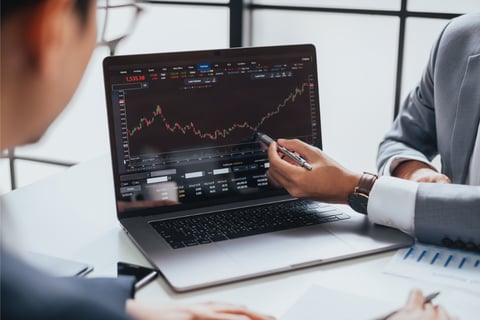 Relay Platform, which caters to both retail and wholesale brokers, launched in April 2020 and $3 billion of business has already been bound through its platform across insurance and reinsurance.
Its broker clients range from broking giants to "mom and pop" outlets, according to deGroot, who has been involved in insurance technology for 25 years.
The platform allows brokers to obtain quotes of various levels of complexity from multiple insurers and – in the case of retail brokers – connect with wholesalers.
Compared to generating quotes manually, brokers could save up to 90% of their time by using Relay, deGroot said.
The platform, which was named a Plug and Play top 10 insurtech in 2020, offers instant quotes at all levels of complexity thanks to API technology.
Where an insurer is not hooked up via API, the platform also offers email quoting. This, according to deGroot, means that users can effectively access "absolutely every single carrier".
Time savings also come through the platform's ability to instantly generate a table that compares coverages, meaning onboarded brokers do not have to manually comb through all the documents to identify the best product.
"In an instant, the client or the broker can look at all of those coverages and identify very quickly which one matches the client's needs," deGroot said.
Brokers are also able to automatically generate proposals in seconds – at the click of two buttons. This is a process that brokers have said can take up to four hours when done manually, according to deGroot.
The business launched with cyber, seeking to offer a software solution for brokers in what was at the time an underserved and not always understood market.
"There are a lot of brokers that don't sell a lot of cyber and don't know the products as well as ones they've been selling for decades," deGroot said.
"And so a tool that can help them understand the coverages better, understand the underwriting questions better, this is something that they really embrace that does help them out."
Cyber is proving an "absolute pain point" for brokers as they contend with a hardening market and client demand, according to deGroot.
"Come renewal time, brokers are seeing declinations from their current provider, or they're seeing fairly significant price increases, which is causing them to have to remarket cyber policy more frequently than they would remarket other lines of business," deGroot said.
"Because our tool also helps with renewals and remarketing, that's just another way that this tool is really helping."
Customer demand for cyber insurance is growing, particularly following high profile incidents in recent years – and deGroot said that brokers are increasingly urging clients to get covered.
"We have a lot of brokers that are now quoting cyber every time they send a quote to a client for another line of business," deGroot said. "They're adding cyber to it and saying [clients] should consider this."
Building on broker feedback, the platform has expanded to include D&O, crime, fiduciary, fidelity, employers' liability, high net worth personal lines, BOP and terrorism.
Managing liabilities cover can be a cumbersome task for brokers from a quoting perspective, given its complexity and "data intensive" nature.
"As the market shifts, and other lines start to harden, and brokers see all the same challenges that we're seeing in cyber today, it just makes a solution like this more valuable," deGroot said.
While Relay launched as a submission platform, deGroot said it is constantly being built on based on broker feedback.
Additional developments include extra educational resources for brokers on the quoting process, while the company is looking to build in artificial intelligence for capacity matching to assist brokers in finding the right markets for further clients.
As well as offering PDF and Word document proposals, brokers can use the Relay platform to generate online proposals too, which function like "mini websites", according to deGroot. Proposal documents generated by the platform are white-labelled, meaning that brokers can adapt them to show their own branding and wording.
At least 30 brokers are already on board, deGroot said, and the software business is expecting to grow its client book by three times over the next year as it continues to add to its capabilities.
"Brokers are seeing a real value in this solution and our technology and are embracing it," deGroot said.