Transition to fully-autonomous vehicles will be "really messy" | Insurance Business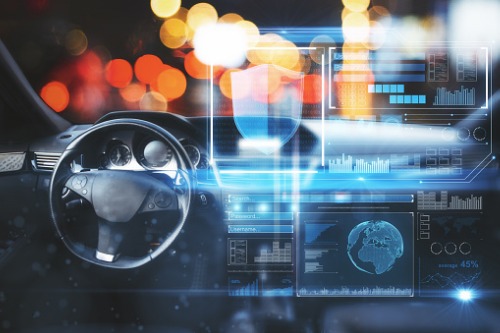 Automated vehicles are coming to Canada's roads. We've already got cars with dashboard cameras that warn drives to check their mirrors, steering wheels that resist when you're about to drift lanes, and self-parking sensors that can make a vehicle parallel park in the tightest of spots. The journey towards full autonomy is no longer a question; it's a certainty.
The transition from where the automotive industry is today to one that includes fully autonomous vehicles is "going to be very messy,' according to Don Forgeron, president and CEO, Insurance Bureau of Canada (IBC). In December 2018, the IBC published a paper entitled 'Auto Insurance for Automated Vehicles: Preparing for the Future of Mobility,' which laid out a number of key insurance recommendations developed by auto insurance experts over two years of intense research into autonomous vehicles.
"One of the things we've been focused on in Canada is establishing an insurance framework for autonomous vehicles," said Forgeron. "Regardless of whether a vehicle is being driven autonomously or by a human, the focus is on making sure that those who are injured get the treatment they need, and they get it as quickly as possible. Then if there are liability issues, which there will be because this moves towards a product liability environment from a tort environment, those issues can be dealt with behind the scenes once consumers are well looked after in terms of their [bodily injury] treatment."
Read next: IBC president: "We have a long way to go in Canada" when it comes to insurance
It's impossible to say what the future will hold or to predict exactly when Canada's roads will be fully autonomous. When navigating such an unknown, it's important for the insurance industry to be open-minded, progressive and flexible with product offerings, according to Monica Ningen, president and CEO, Canada & English Caribbean, Swiss Re.
"One of the most important things for us as an industry, we as companies, and us as individuals, is the way we think about technology and our ability to navigate through it," Ningen said. "As we start to see the risks changing, and consumer preferences changing, we must adapt from an insurance product standpoint. We have to think about these changes and prepare for them, and then when they do happen - perhaps not in the way we expect or when we expect – we have to be willing to adjust to that and remain relevant to the consumer. That consumer relevance is going to be really important through time, not just today but well into the future."
There's still a long way to go before reaching full autonomy. Car manufacturers are currently investing lots of money in autonomous features focused primarily around safety, such as anti-lock braking, lane departure prevention, parking aids and so on. Global reinsurer Swiss Re has entered a collaboration with BMW to analyze these new safety features in cars in order to understand what impact they have on loss frequency and severity.
Read more: Tech helping transportation firms fight nuclear court verdicts
"These features have got to make driving safer. Many of the autonomous features being put in cars today will help – people just need to use them, understand them, and they've got to be simple," said Jason Richards, head of casualty reinsurance underwriting at Swiss Re. "From an insurance industry standpoint, I think we could design products better based on which features we see being more or less impactful. Once we understand how the systems work, that should then impact the premium we charge."
In Canada, vehicles are rated for insurance using the CLEAR system, which stands for the Canadian Loss Experience Automobile Rating. This rating system calculates rating numbers based on actual loss experience rather than the value of a vehicle. As vehicles become safer with the addition of autonomous systems, this will be reflected in CLEAR ratings and should therefore bring down premiums, Forgeron explained.
But there's another less-positive impact of new vehicle technology on the auto insurance industry. It's driving up physical damage claims costs at a rate of 5-10% annual inflation. Forgeron commented: "One of the biggest issues on the auto side is the loss costs here in Canada. The bodily injury piece is problematic, more so in some jurisdictions than in others, but what's constant across the country is that vehicle repair, physical damage claims costs are increasing. Physical damage used to be the gravy. We could lose money on everything else but that would make up for it. That's now changed."
While physical damage claims inflation is challenging right now, Richards suggested the trend wouldn't be too long-lived. Over time, in-vehicle sensors and other autonomous technology will become cheaper to build and repair.
"It's just a question of time," he said.