Uber's flying cars could prompt lift-off for aviation insurance | Insurance Business Canada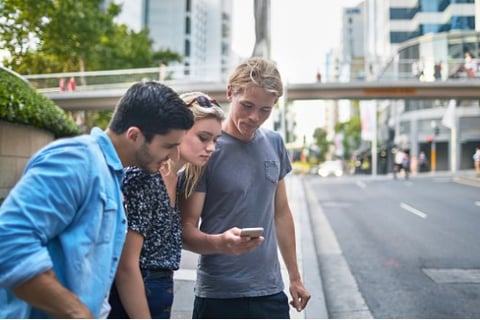 Barely have autonomous vehicles taken off on the ground, and Uber is already sending them to the sky. Los Angeles, Dallas-Fort Worth, Paris, and Dubai are a few of the cities where the company has plans to introduce aerial vehicles by 2020.
The concept of flying cars might appeal to the science fiction stories and forward-looking mindset that excites people, but it's not a revolution so much as an evolution in technology, according to one expert.
"When you really think about it, these are that step in aviation that has already been taken in ground vehicles. These are basically electric autonomous flying taxis," said Thom Rickert, vice president and emerging risks specialist of Trident Public Risk Solutions.
After Uber struggled with accidents in the last year from its self-driving cars, it's clear that launching autonomous vehicles into the air carries its own safety concerns.
"When something goes wrong, it will be a much more serious type of claim," said Rickert. "When you have something falling out of the sky, not only are the passengers endangered on the vehicle, but there could be much more significant damage on the ground," adding that these vehicles could likewise be susceptible to hacking – someone taking control remotely to control speed or altitude.
Aviation insurance for companies that will own and operate flying cars could take off.
"From an insurance standpoint, it would be a significant increase in the volume of aviation insurance because it would take that same sort of pattern that you see with helicopter taxi services. How do you then adapt [insurance] to the type of vehicle, with a flying taxi?"
In contrast, your next-door neighbor hopping in their flying car for a traffic-free morning commute is much further off, as are affordable insurance options for consumers, said Rickert.
Bringing flying cars into cities doesn't mean they'll have to implement vastly different infrastructure from what already exists, or from the changes needed to make a city 'smart' for autonomous vehicles.
"In most major cities, you think about some of the things that will change based upon the autonomous vehicle issue," explained Rickert. "That parking spaces and large parking garages may be less needed in downtown areas because you're using the autonomous taxis to go in and out versus parking. Can you take a five storey parking garage, convert a portion of it to a waiting lounge type of area, have the entry level for these autonomous ground-based taxis and then have the upper level for the landing and take-off area?"
Uber's recently announced partnership with NASA to simulate flying taxies in metropolitan areas shows that flying cars are a reality that cities, people, and their insurers will need to adapt to as the way we move, whether it's by bikeshare or autonomous vehicles, rapidly changes.
"This is just that next evolution of taking existing technology like helicopters and adapting it to new technologies that will get people there hopefully more efficiently and more safely," said Rickert. "There are hazards involved, there are things that are going to have be examined, tested – there will be accidents, there will be challenges – but it is something that's coming and something that will be here, and in fact sooner than most people think with regards to the limited deployment of the flying taxi."
Related stories:
Driverless cars and why insurance firms aren't ready
Call for insurers to "directly control" self-driving cars