We might be a digital insurance brokerage, but we're all about the personal touch | Insurance Business Canada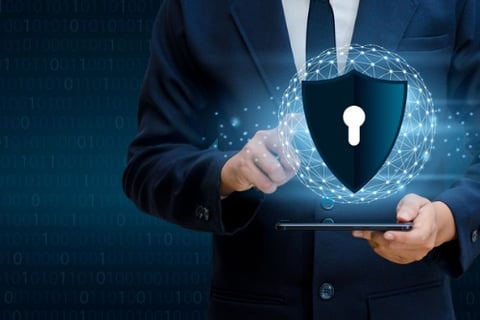 Insurance brokers thrive on personal relationships and customer service. They're two of the core tenets of successful distribution because they develop the bond of trust that brokers need in order to best serve their clients. With such reverence placed on personal relationships, it's understandable that some brokers might be a little tentative about going digital and trusting technology for some of those crucial customer services.
One Canadian brokerage to successfully make the leap into the digital realm is Surex. The tech-savvy firm was born out of a friendship between two business owners - Lance Miller and Matt Alston - in Magrath, a small town in Southern Alberta. Miller owned a bricks and mortar insurance brokerage and Alston owned a direct marketing company. In 2005, Alston took a leap of faith and agreed to purchase Miller's brokerage, and together they soon came to realize the opportunity of going digital and setting up an online insurance marketplace … and the rest is history. The firm is now one of the fastest growing online insurance providers in Canada.
Read next: IBABC challenges IBC's report comparing BC and Alberta's auto insurance
Despite being a digital insurance brokerage, Surex is "all about the personal touch," according to Ryan Kirk, Surex vice president of distribution in Eastern Canada. The first thing that happens when a prospective client visits the Surex website to shop for insurance is a pairing with a licensed insurance advisor. Immediately, that advisor's picture pops up alongside their direct phone number and email address.
"We manually assign an insurance advisor to every single client," said Kirk. "That advisor will then be that client's primary point of contact throughout the quoting process and beyond. Even though we're digital, we're all about that personal touch. We still have to pull reports. We still advise clients and recommend what coverage might work best for them. We still ask follow-up questions to ensure clients have all the coverage they need.
"The convenience of getting the quote and inserting the information online is super easy, but we still make sure we have those human touch points in place. If you look at our Google reviews, the majority of them mention our people or state an insurance advisor's name. It's great to see that clients recognize the people at Surex. We never eliminate the personal element, even though we have that convenience of being tech-based."
Read more: States of emergency do not invalidate auto insurance
In the early days of Surex, there was some scepticism among competitors in the market about the level of customer service the online brokerage could provide. Kirk, who used to work as an insurance adviser at Surex before taking on the VP of distribution role, said that even when you're not face-to-face with clients, it's still possible to deliver a good service.
"When we're assigned to a client and our picture pops up, it's actually quite a good way to break the ice," he told Insurance Business. "I might have said: 'Hi, really sorry my ugly mug popped up there on your quote. That's why we don't do face-to-face meetings, so I don't scare you off!' And clients would respond to that positively. It's important not to read off a script. You can be fun while quoting insurance.
"Insurance isn't sexy. But we can make it a good experience for clients if they're willing to engage with us and accept our help. When people get calls from an organization and they can tell it's scripted, they switch off to it. At Surex, we pride ourselves in making that digital transaction a great personal experience. Even though the digital factor is a huge pioneering adventure for us, our focus remains all about the people and the customer experience."