What keeps customers coming back to their brokers? | Insurance Business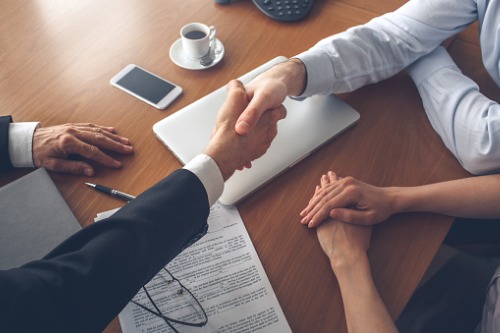 The word 'digital' gets tossed around a lot in insurance, especially as technology continues to gain a foothold within the operations of carriers, MGAs, and brokerages, but what does digital transformation really mean, and how can brokers take advantage of it to improve the experiences of their customers?
Representatives from SGI Canada were on hand to get brokers' take on these questions and share their expertise during the Insurance Brokers Association of Alberta's (IBAA) annual convention.
"Digital doesn't necessarily mean selling online and using technology exclusively. What we're talking about with digital really is having a business problem, and figuring out how technology can solve that problem most effectively," said Cari Donaldson, vice president of customer insights, experience, and distribution at SGI Canada.
That could mean using automation in the office or employing data and analytics to understand the customer more clearly, or even launching an online sales platform – along with any one of a number of other advancements possible today because of connectivity, processing power, and storage capabilities available in technology-based solutions.
Added Donaldson, "Being able to take advantage of those solutions to improve your internal office workflows and also to provide experiences to your customers and connect with partners – all of those are critical pieces of that digital ecosystem."
Removing internal office inefficiencies and letting staff focus on talking to new prospects or servicing existing clientele is a big piece of the digital innovation puzzle, considering the positive business impacts this move can have on a brokerage.
Read more: IBAC's data exchange plan takes a step forward for the benefit of brokers
"That migration to more value-added work is made possible through leveraging digital technology," said Donaldson.
As for keeping customers coming back to a brokerage, Donaldson outlined that besides nailing ease of use and effectiveness in a customer's experience with their insurance partner, establishing emotions is a keystone of that experience.
"Emotion is the most important element of driving loyalty," she said. "If the customer leaves feeling frustrated, they may not come back and do business with you, and they're not going to be referring friends and family. That emotional piece is so critical, and I think it's the most challenging one in terms of driving that loyalty."
But it's not just the standard 'happy' emoji that customers should feel like posting after working with a broker.
"Those specific emotions that, based on research, have the strongest positive correlation to driving loyalty to your brand are the customer feeling appreciated, respected, and validated," said Donaldson, adding that in terms of designing a customer experience, it's crucial to think about the entirety of that experience. It's easy to think about how to best attract leads online, but brokers also need to consider the customer's experience when they have a claim or are renewing their policies.
Donaldson recommends to brokers that they rely on research to establish what the 'pull' factor for each target customer might be, and what they care about outside of their insurance policy. In turn, they can demonstrate the value of their advice and potentially trigger some thoughts around additional insurance needs they haven't previously considered
Through the IBAA workshop and other events, SGI Canada is committed to working with brokers on the digital front as well as in navigating other evolutions in the marketplace.
"We are 100% dedicated to the broker channel," said Donaldson. "We know that our joint success is dependent on us working together, and we need to hear from you what types of things you need from your carriers to enable the experience you would like to deliver to your customers."