Winners all around… | Insurance Business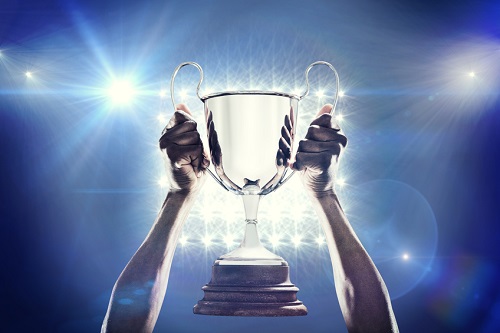 Two weeks on from the inaugural
Insurance Business
Awards and Canada's top performing insurance companies, teams and individuals are counting down to the holidays with brand new trophies sitting proudly on their mantelpieces. Organizations both large and small were there to celebrate and recognize the industry's success. It was a proud night for everyone involved in Canadian insurance.
All of the awards were closely contested but it came as no surprise when Aviva Canada was announced as the winner of the
Philanthropy & Community Service
award. Aviva is rightly recognized as the leader for supporting charities, social causes and various other community projects through the Aviva Community Fund as well as for its robust employee donation/volunteer program and partnerships with the Canadian Red Cross and Institute for Catastrophic Loss Reduction through which it supports Canadians coast to coast.
"We're really, really proud of what we've been doing in the community," said Executive Vice President, Broker Distribution, Jason Storah, who was on hand to accept the award. "We have been doing the Aviva Community Fund for eight years now and giving away a million dollars every year. We're really grateful for all the support that our brokers and partners provide with the community fund… being involved with the Aviva Community Fund is the most rewarding and meaningful thing I have experienced – when we give the money away it's the best day in people's lives."
Aviva's victory at the awards was closely followed by some other, equally exciting news: the announcement of 2016's Aviva Community Fund (ACF) winners. ACF allocates funds by asking Canadians to submit ideas for a project they believe will have a meaningful impact on their community. After asking for submissions earlier this year, Aviva received over 450 ideas and a record-breaking three million votes. On December 6
th
, the ACF announced the 13 Grand Prize winners who will share $1,000,000 in funding from the ACF and also have access to a number of free services from CanadaHelps.org – a partnership announced earlier this year to increase the impact of Aviva Canada's charitable funding.
"It's been another amazing year with the Aviva Community Fund. We're continually inspired by the commitment and engagement in communities across Canada, demonstrated by this year's record-breaking submissions and votes," said Debora Hendrickson, Senior Vice President, Customer and Marketing, Aviva Canada. "A big congratulations to this year's ACF winners and kudos to all the finalists. We are so proud to be able to bring our donation total to over $7.5 million over the past eight years."
Between 2009 and 2016, the ACF funded over 250 ideas, helping to create change in communities across Canada.
Watch the
video announcement
here or see the grand prize winners listed below.
Here's a list of 2016's winners:
Category:
Community Resilience
(environment, climate, disaster relief and prevention)
Winners:
Food Forest (Owen Sound, ON)
Grand nettoyage de la rivière du Chêne (Sainte-Thérèse, QC)
Pathway to Progress - Building a Resilient Future (Tecumseh, ON)
SLAquaponie au Cégep de Rimouski (Rimouski, QC)
Category:
Community Health
(health, sport, active living and play)
Winners:
Building Renovations for Temporary Shelter (Woodstock, NB)
Caleb's Courage Fund for Pediatric Palliative Care (Cape Breton Island, NS)
Jessica's House - a residential hospice (Exeter, ON)
Sacred Heart Academy Playspace with Heart Project (Marystown, NL)
Category:
Community Development
(education, skills training, culture, research and basic needs)
Winners:
Bashaw - A Place for Everyone (Bashaw, AB)
Dartmouth North Good Food Market & Café (Dartmouth, NS)
I Am Awesome! (And I Know It!) Self Esteem Retreat (Fort Frances, ON)
Revitalization of The Hub (Vancouver, BC)
Share the Harvest, Feed the People! (Moncton, NB)