Zurich Canada CEO reflects on digital wins | Insurance Business Canada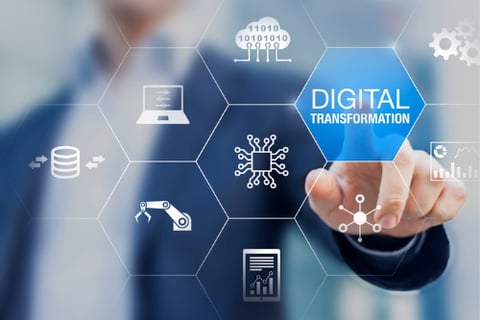 Trying to digitalize the operating model of a commercial insurance company is like travelling toward a destination that always seems to be "running ahead," according to Saad Mered, chief executive officer at Zurich Canada. Despite that, the boss is excited to steer the firm through its digital transformation, even if "there's no clear end in sight."
The commercially focused insurer started taking tentative steps toward digitalization about a decade ago, but has really ramped up and accelerated its innovation efforts over the past few years. On the infrastructure side, the firm has "modernized its backbone" and dramatically reduced the number of data centres, providers and applications it uses – all with a mind to becoming more agile.
"Agility is really the secret recipe for us to be able to move down this digitalization journey," commented Mered. "The real sweat of all this in terms of infrastructure simplification – beyond cost reduction – is being able to run a lot of these efforts in parallel. There's no silver bullet technology. We've all discovered that."
Read next: World Economic Forum unveils business leaders' top risks
On the operational side, Zurich Canada has introduced a number of tools which have "performed very well" over the past few years, according to the CEO, including cognitive tools in commercial claims, as well as more emerging technologies like blockchain and parametrics.
While the insurer is only leveraging blockchain with key business partners right now (particularly with group captives), Mered said he can see that use-case evolve for other large data interfacing partnerships over time, be it with program administrators or more generally with brokers.
Zurich Group has also strengthened its digital capabilities through acquisitions and partnerships in a large number of markets, including Canada. For example, the group's acquisition of tech-supported travel insurance provider Cover-More enabled Zurich to significantly expand its travel insurance portfolio and grow in global travel and assistance markets.
The group also strengthened its position in commercial transportation and mobility solutions via the acquisitions of Halo, a UK-based online rental car insurance platform, and Bright Box, a Hong Kong-based firm that provides telematics solutions to link drivers to their vehicles, and the vehicles to networks of car dealers and original equipment manufacturers (OEMs).
Read more: Zurich North America releases new parametric insurance product
"We're supporting idea generation and the ecosystems around insurtechs through investments, in partnerships, but also through competitions and hackathons," Mered added. "That ground-up swell of ideas is something we've been promoting for a few years now.
"We've established ourselves resoundingly in that space by creating the global Zurich Innovation Championship. In fact, the 2019 gold award winner was Chisel AI, a Canadian company based in downtown Toronto. We're now working with them to figure out how we can use artificial intelligence to improve the way we read, compare, accept and ingest documents in our [commercial insurance] world."
Like many insurers, Zurich Canada has been able to put lots of its innovative ideas, tools and technologies to the test over the past year, due to the COVID-19 pandemic and resulting shift towards digital business. As the CEO pointed out, it's "one of the few silver linings" of the crisis.
"As we deal with the COVID-19 crisis, we've been able to prove the concept of virtual risk engineering visits, and we've had some very strong customer buy-in," said Mered. "We've been able to accelerate a number of ideas, and go beyond proof of concept, past the pilot stages, into really embedding these solutions into our daily operating models, which is fantastic. We are seeing benefits in terms of customer resonance and bottom-line impact."