Chubb exits from covering tar sands projects | Insurance Business Canada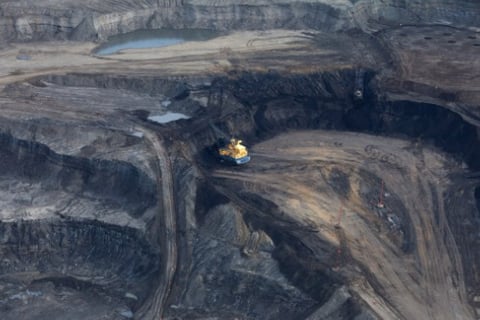 In the face of harsh criticism from environmental advocates, Chubb has confirmed that it has pulled out of insuring tar sands pipelines.
A spokesperson for the company recently told a Financial Times reporter that it does not "provide insurance coverage for any tar sands projects." The statement comes right after citizen groups erected a 15-foot inflatable of Chubb CEO Evan Greenberg during the week of the US Tennis Open, which Chubb is a sponsor of. The citizen groups – which include Rise and Resist, as well as New York Communities for Change – called attention to Greenberg's hypocrisy when he said he cares about climate change, yet Chubb continued to insure coal mines and oil pipelines.
Chubb's confirmation that it no longer insures tar sands projects has been taken as a sign that it has dropped coverage for the controversial Trans Mountain pipeline – a move that environmental groups and other environmentally-conscious stakeholders have met with praise.
"By dropping Trans Mountain, Chubb has started to walk the talk around the climate crisis. The Trans Mountain Pipeline and expansion is a fuse to the carbon time bomb known as the Alberta Oil Sands that violates Tsleil-Waututh Nation's inherent and constitutionally protected rights. We are committed to stopping this destructive and risky project on behalf of the salmon, the orcas and for future generations of people who live in our territory," said Tsleil-Waututh Nation Sacred Trust Initiative councillor Charlene Aleck.
"Chubb's announcement is a critical win for the environment and Indigenous rights. This makes it the 16th insurer to drop coverage of or rule out insuring the Trans Mountain tar sands expansion project," said Rainforest Action Network energy finance campaigner Elana Sulakshana. "But we need more information to understand if this is a future-facing exclusion policy that restricts insurance for tar sands companies and projects like Trans Mountain moving forward."
"Chubb's decision to cut ties with the Trans Mountain pipeline makes it clear once again that this pipeline is too risky for the climate," said Stand.earth Canadian oil and gas program director Sven Biggs. "Clearly Chubb CEO Evan Greenberg knows you can't call yourself a climate leader while backing this pipeline. With just a few days left until Canadians go to the polls we need to ask: How come Justin Trudeau can't figure that out?"
"We welcome Chubb's announcement on tar sands, and call on them to take the next step: rule out all fossil fuel expansion in line with the International Energy Agency's 1.5 degree pathway," added Sulakshana. "And we urge AIG, Liberty Mutual, and Lloyd's of London to follow Chubb's lead by dropping Trans Mountain and exiting tar sands."
Read more: Regulator grants approval for pipeline insurers to remain undisclosed
Chubb's exit from insuring tar sands projects comes after the Canada Energy Regulator granted TC Energy's request to keep the identity of its insurers confidential. While the regulator granted the request, it disagreed with TC Energy's claim that disclosing its insurers would have affected its bottom line.