Daily Market Update | Insurance Business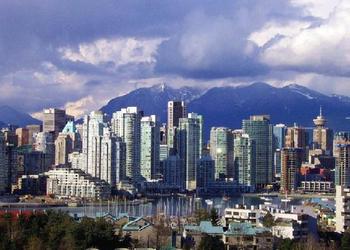 Top 10 causes of risk
Allianz Global Corporate & Specialty has just published it
Global Claims Review
2014
which shows the increasing high-values of at risk in industrial insurance claims. The report uses data from 11,000 major business claims from 148 countries between 2009 and 2013 and sets out the main and emerging risks. Ship groundings top the list, especially given the ever-growing size of vessels carrying increasingly valuable goods; technology for example. Fire, aviation crash, earthquake, storm, bodily injury or fatality, flood, professional indemnity, product defects and machinery breakdown complete the top 10; which account for 70 per cent of all financial losses. The oil and gas sectors account for 40 per cent of the losses last year with fire or explosion the top causes. Aviation crashes are currently leading the losses in 2014 after some high profile incidents. Among the emerging risks highlighted in the report, technology, climate change and regulatory compliance all rank highly.
Read the full report.
Is government taking cyber threat seriously enough?
Thirteen years after 9/11, a new report from a group that published an assessment of US national security in the aftermath of the disaster highlights the continuing threat from terrorism. With the current rise of Islamic State terrorists it is a very real threat but an increasing number of experts are warning that we should not ignore the dangers from cyber threats too. So far the attacks on our computer networks have been targeted towards home users; with new malware and viruses the main issue, and of course businesses, where financial data is targeted or there is denial of service. While criminal activity causes disruption and financial losses, the larger threat could have more in common with 'traditional' terrorism acts and their aims. If hackers were to access defence systems, hospital facilities or environmental or nuclear institutions then the consequences could be disastrous. Writing in the Wall Street Journal, two former members of the 9/11 Commission say that we need a more unified approach to cyber threats and they are calling for a National Cyber Center to be created. It would be the digital counterpart to the National Counterterrorism Center, set up in the wake of 9/11. NATO leaders recognised at their recent conference that more needs to be done to tackle this increasingly worrying risk but national governments also need to be taking action sooner, rather than too late.
Read the full story.
Are lawyers the winners in industrial deafness claims
In the UK, as in many other jurisdictions, there has been a steady rise in the level of whiplash injury claims, especially in motor accidents. The country's insurers had reached a point where claims were frequently settled without a full, or in many cases any, medical examination. This has changed recently, not least because the government sought to clamp down on claims made without proper medical opinion, as the personal injury law business were dominating proceedings and forcing up premiums for consumers and losses for the industry. Quick to find another revenue stream, lawyers have been increasingly pursuing claims for industrial deafness which attract higher fees than the fixed-costs imposed on them for whiplash. A report by the Association of British Insurers has found that last year lawyers' fees for industrial deafness were in the region of $17,000 whereas a whiplash claim would only net them $800! The ABI points out that the average claim was settled for just under $5000 meaning that lawyers received three times the amount paid to their client!