Lloyd's tackles huge insurance gap in emerging markets | Insurance Business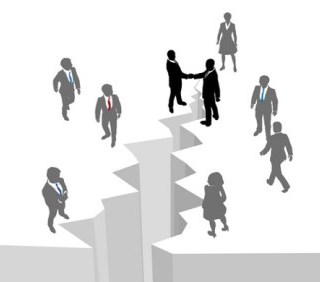 Shreya Kalra
Over the next decade, almost $4.56 trillion is at risk because of climate-linked catastrophes, with a huge insurance gap in emerging markets contributing to this figure.
Lloyd's of London said Friday that while emerging markets across Asia, Africa, and Latin America contribute 40% to global GDP, they only represent 16% of global insurance premiums, suggesting that these markets are highly underinsured.
Globally, Lloyd's research suggests there is a global insurance gap of around $170bn, much of which can be reduced, it said, through appropriate risk management or via risk transfer.
In order to help close this gap, eight Lloyd's syndicates are coming together to provide specialist underwriting skills and $400m of natural catastrophe insurance and reinsurance capacity to help developing economies build resilience to climate and weather threats.
Tom Bolt, director of performance management at Lloyd's said this initiative would help "provide the insurance solutions needed to build resilience to natural hazards and promote risk awareness around the world".
Speaking to Insurance Business this week from a US perspective, David Dybdahl, president of American Risk Management, said that there is an "unprecedented need in the global economy for insurance products to fund resilience".
The environmental insurance market has plentiful space to grow lucratively, and this opportunity allows "underwriters [to] become the risk gauge of the entire economy by default", he said.
"The insurance industry can play a crucial role in adapting the global economy to climate change on the most intelligent and cost effective basis."
In related news, Standard & Poor's on Thursday attempted for the first time to quantify the effect of climate change on a country's sovereign rating, and found that the damage in less developed countries would be greater than more developed ones.
From its research, S&P concludes that catastrophes linked to climate change will deteriorate government finances "due to the necessary public spending on reconstruction" after the disaster, and also "the negative cyclical effect of the resulting economic downturn".
Climate change will exacerbate the negative sovereign rating impact arising from 1-in-250-year natural catastrophes by 20% on average, according to simulations, the company said.
The United Nations Office for Disaster Risk Reduction (UNISDR) this week estimated that weather-related disaster losses amounts between $250bn and $300bn annually.