Morning Briefing | Insurance Business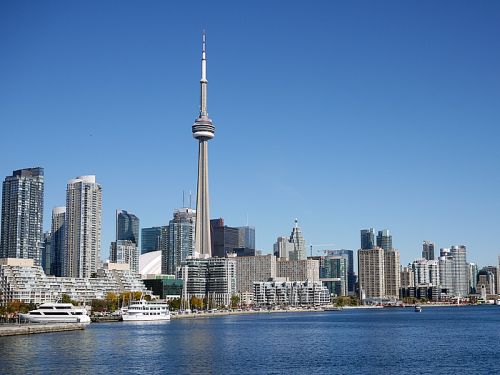 US insurance claims set to exceed $1 billion for severe flooding
Severe storms and flooding including those in Texas which led to the deaths of 41 people last month are set to result in insurance claims in excess of $1 billion. That's according Aon Benfield which estimates that total losses will be in the region of $3 billion for storms across the US in May. Around a third of the losses were insured despite low flood insurance penetration in Texas and Oklahoma, the report says.
Alliant acquires Mary Roach Insurance Agency
California based Alliant Insurance Services, the largest speciality insurance brokerage in the US, has announced its acquisition of Mary Roach Insurance Agency. MRI is one of the largest insurers of crops for the agribusiness community and fits well with Alliant's strategy of growing organically in specialist fields. Mary Roach will join Alliant as senior VP for agribusiness and food services and says that it boosts the services she can offer to her clients: "My team and I will continue our mission to be the most informed, trustworthy, and professional providers of crop insurance while introducing additional advice to growers on ways to better protect their overall operations."
Japanese insurer in talks to acquire Australian bank's insurance arm
Japan's Nippon Life Insurance Co. is reportedly in talks to acquire the life
insurance business
of National Australia Bank. Reuters reports that it has been told that Nippon is looking at NAB's assets but that talks have not progressed to formal negotiations. The bank is said to be keen to focus on its core business and dispose of non-core assets. Its
insurance business
is estimated to be worth around $2.4 billion.
Insurance customers say service is uninspiring
A survey of insurance companies' customer service has revealed some failings. The UK survey by My Customer found that insurers were considered "bland and undistinguished" with only a third of customers considering the experience to be good. The report says that the insurance industry is not keeping up with other sectors in its use of technology to enable a better customer experience. Institute of Customer Service chief executive Jo Causon warned that insurers risk losing trust by failing to embrace the shift towards personalisation of customer experience and that could lose them valuable insights: "If there isn't trust, customers won't give their data; if they don't have data, they can't provide more personalised services."
UN endorses new global plan to reduce human cost of disasters
The United Nations has endorsed a new global plan which aims to reduce deaths, injuries and personal and economic losses from disasters. The Sendai Framework was adopted at a conference in Japan in March and has now been officially endorsed by the UN General Assembly. President of the UN Office for Disaster Risk Reduction Margareta Wahlstrom said: "The UN General Assembly has endorsed a major shift in emphasis from disaster management to disaster risk management. "It also important to note that the Sendai Framework has extended the scope of disaster risk management to include both natural and man-made hazards with particular reference to environmental, technological and biological hazards and risks."